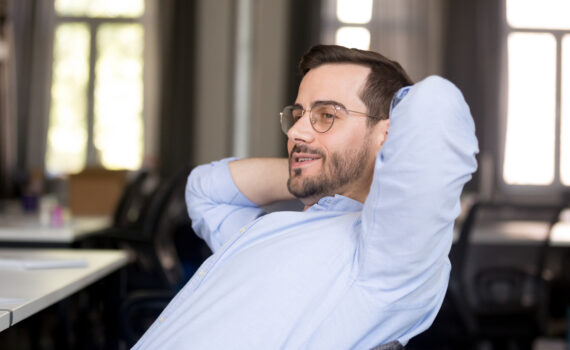 How are things turning out? Are you getting the best results? What questions are you asking yourself? What are your answers?
When things go right, it often feels like things can't go wrong. So much so, that people often take for granted the opportunities that are welcoming them along for the ride. Has this ever been you?
Sometimes the opposite is true. One wrong turn seems to lead to another. The only opportunity that you start to wish for is that there will not be more bad news. Could this be you? Have you experienced this in the past?
At the moment, if the chips seem down, it is often hard to see what things will look like on the other side of the crisis. The haste to improve, correct, and redirect the flow is often overwhelming.
Have you searched for more optimism? Is there a path to shifting from doom to bloom?
What will you focus on to get better results?
Best Results
There are two possible paths to shift to better results. The best news is, you can take them both at the same time.
The first possible path is to put the obstacle into perspective. People often lose their perspective when the chips seem down. The half-inch tall obstacles get blown out of proportion and they appear hundreds of feet tall. Step back and look at how big, or how tall, in the bigger picture of life, how tall is this obstacle?
Worry won't shrink it. Keeping it all in perspective might.
Remember that disappointments are a natural part of life. The risk that doesn't always blossom, and opportunities that seemed like they would likely appear, but then didn't. It's normal.
The second possible path is to start analyzing your wins. You can do this with a win-list. It's simple really, you stop counting the things going wrong and you shift your focus to your wins. Any win and every win, no matter how small.
Most people are pleasantly surprised when they start focusing on wins instead of drowning in the drama.
Everyone wants the best results.
Doing your best matters. What you focus on always creates your perspective.
You're taller than your obstacles, and you'll win.
-DEG
Dennis E. Gilbert is a business consultant, speaker (CSPTM), and culture expert. He is a five-time author and the founder of Appreciative Strategies, LLC. His business focuses on positive human performance improvement solutions through Appreciative Strategies®. Reach him through his website at Dennis-Gilbert.com or by calling +1 646.546.5553.