Customer Service is a Culture not a Department
Seminar
Available in half-day and full-day formats.
Easily bring this seminar to your business or location!
(See Events for Public Offerings)
Chances are good your mission statement has something reflecting the importance of the customer. Does your business have a customer service culture or does it have a customer service department?
When you develop a culture of customer service instead of [only] a department you get employees who:
are fast and effective at solving customer problems
respond appropriately with courtesy and respect
place value on the customer experience not on quick fixes
recognize lifetime value and are devoted to maintaining relationships
deliver customer experiences that compel customers to refer your business
And so much more…
The customer experience begins within the culture of your organization. Teams that understand and value both internal and external customer service will always be more effective at demonstrating these values to the external customer. After all, when your employee teams focus on the customer experience there simply isn't much room for drama, poor attitudes, or lackadaisical approaches to products, services, sales and support. 
During this seminar participants will consider the aspects of creating a culture of customer service by examining foundational skills and how to apply them. There will be a specific emphasis on the concept of each individual improving their customer service skills and the workshop will close with an activity that reinforces the development of these skills as a cultural practice. 
Seminar Outline:
Introduction

Creating a Customer Service Culture
Understanding Customer Expectations
Components of Culture

Positive First Impressions

First Impression Attributes
Circle of Influence Mini-Workshop

Exceptional Service Habits

Greetings and Customer Needs
Meeting Customer Needs
Making the Moment Memorable
Checking Results and Leaving the Door Open

Internal and External Customers

Recognizing Existence and Differences
Internal Values Create External Experiences

Customer Service Culture Mini-Workshop
Closing Discussion
These skills are relevant for both internal and external customer service. If you are committed to exceptional customer service it is time to make your efforts about culture and not just about a department.
Who this program is for:
Employees at all levels, front line staff, back office support, customer support, technical support, team leaders, and all levels of sales and supporting departments.
It is also critically important for supervisors, managers, and business owners who want more emphasis on a building a customer service culture!
Each participant will receive:
High quality instruction by national level corporate trainer, Dennis E. Gilbert
Course materials, including a high quality workbook which will serve as a reference guide for on-going development
Certificate of completion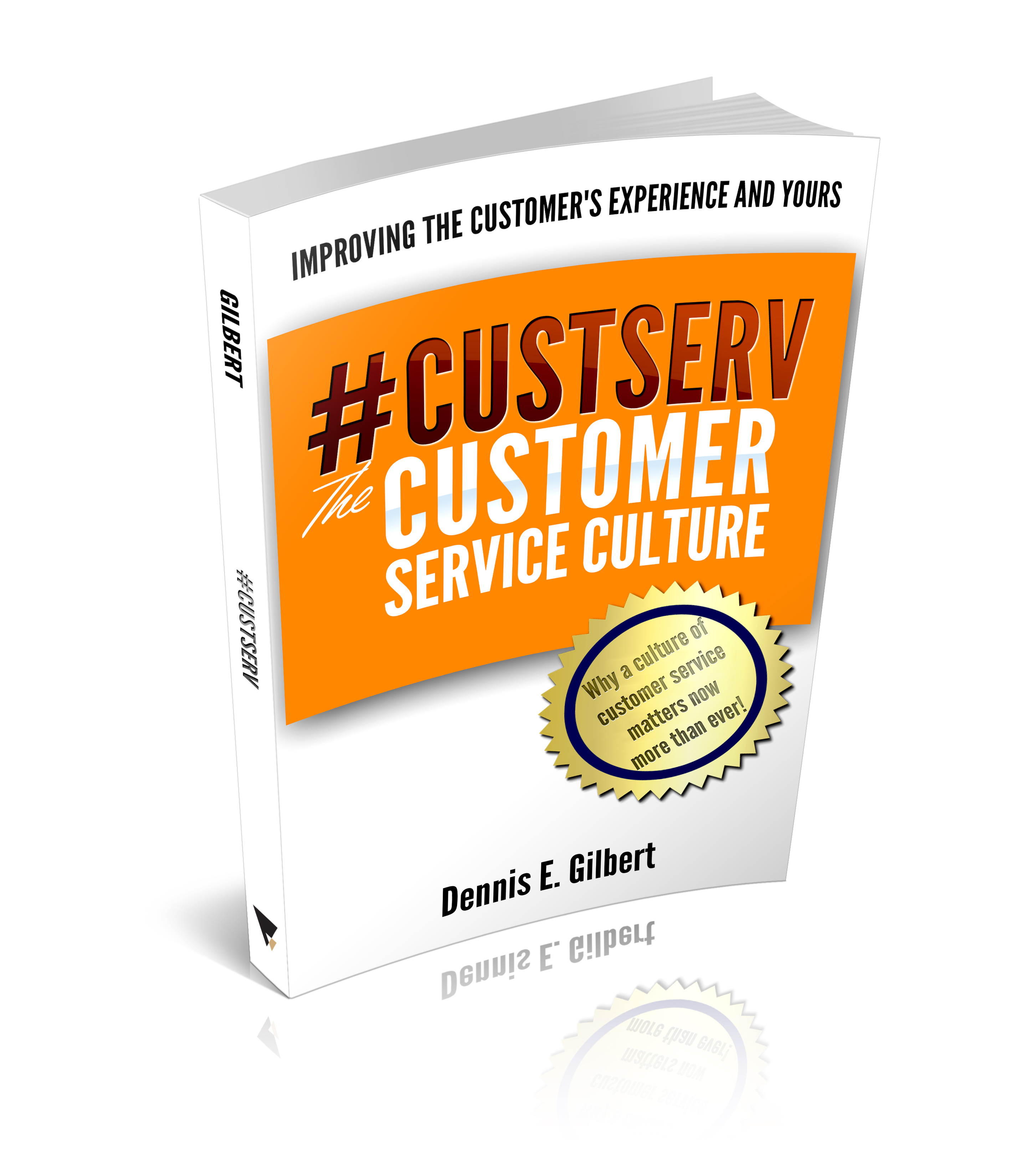 This dynamic half-day program is often only offered for private on-site delivery but it may occasionally be available for public registration. If you have five or more participants you can bring this program to your location!
Read more about a customer service culture.
---
To discuss or schedule this seminar please call +1 (646) 546-5553
or
or
email:  dennis@AppreciativeStrategies.com