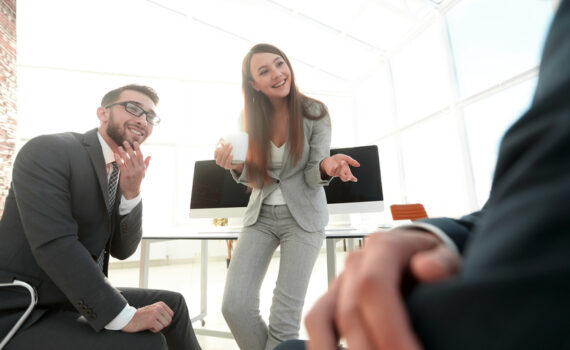 Do you have a drama habit? What about members of the team, do they seem to thrive on it? Maybe it shouldn't be surprising that people like to have more of what makes them feel comfortable.
Did you grow up eating breakfast or skipping it? What about lunch, have you made a habit out of skipping lunch or do you always eat?
The same questions might apply for morning beverages, after hour beverages, or even when you brush your teeth.
Workplace Drama
Many workplaces are full drama.
Drama about how to get the next customer or close the next sale may not be a bad form of drama.
Drama about what Susan is wearing or whether Jack will use micro-aggressions with the boss today may not be healthy.
Certainly, it may go deeper than that. The drama may be about workplace romances and who does what during their off-work time. It may even dip into discriminatory patterns with racial undertones, gender issues, age, and many other areas.
Can you stop it? Should you?
Drama Habit
It is a truism that many people do what they do because they are seeking comfort. Consciously or subconsciously, this is often the case.
People reposition in their chairs, follow a specific daily routine, and seek comfort in repetitive social patterns.
In 2020, you probably started to have a meeting or two either via Zoom, Skype, or Microsoft teams. In other cases perhaps you were still meeting in the conference room, only everyone was wearing a mask. Was this different? Was it comfortable?
Workplace drama can come and go. When a drama topic starts to slow down and interest is less, surprisingly, or not so much, new drama will take its place.
If you have witnessed this you may be wondering what can you do? Is there anything you can do? Is drama here to stay?
Plan for Change
A plan by workplace leaders to be a catalyst for shifting the drama may be the best approach. If drama is here to stay, shifting it to more constructive approaches may be your answer.
In short, if all of the talk, the focus, and the chatter are about production, services, and helping the customer there is much less room for negative, degrading, and disrespectful drama.
Communication is everyone's responsibility. Consider what your communication consists of and how to regain focus on what matters the most.
Are you part of the problem? Creating drama about the people who are the most dramatic may mean you're part of the problem, not the solution.
It probably isn't about the flip-flops Susan is wearing or whether Jack is bashing the boss behind her back.
Change the discussion and leave less room for all the stuff that doesn't really matter.
-DEG
Dennis E. Gilbert is a business consultant, speaker (CSPTM), and culture expert. He is a five-time author and the founder of Appreciative Strategies, LLC. His business focuses on positive human performance improvement solutions through Appreciative Strategies®. Reach him through his website at Dennis-Gilbert.com or by calling +1 646.546.5553.