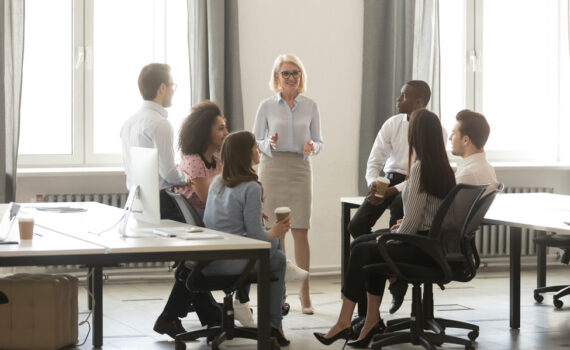 Do you have the alphabet memorized? What about your cell phone number or your password?
One of the biggest fallacies to teaching is the assumption that when someone memorizes the answer, they've learned.
It's true of on-the-job training and it's true in the university classroom. True for online learning and true for live in-person conventional learning.
Have you ever said that someone is book smart?
Book smart may be applicable to someone who easily memorizes what is read, but cannot apply it outside of the boundaries of the book context.
Then there is always the category of comprehension. In order to prove comprehension, a person is often tested. A conventional test of multiple-choice or short-answer testing might be memorized but not necessarily learned.
Memorized, Not Learned
Leadership training, and all that it entails may be a great example. You can encourage someone to memorize the bullet points of your slide deck or handout, yet you may wonder if they can apply it.
Being a great leader isn't rocket science but it might be artful.
Many of the concepts are very simple, yet they require some extra effort, patience, and thorough understanding. One building upon the other makes the idea of good habits come to life.
Good habits sadly sometimes go by the wayside. Not because they aren't good but because they are hard to deploy. It requires more energy, more effort, and honestly it is easier to slip back into older less useful habits.
When we replace the concept of memorization with comprehension we're actually getting somewhere. More thorough comprehension develops from experiential learning where thinking or action is required by the trainee. It's reflective, hands-on, or minds-on.
Someone can memorize the right answers. How they'll apply what they've memorized in the face of fear, pressure, or adversity will show you what they've learned.
There is a distinct difference.
-DEG
Dennis E. Gilbert is a business consultant, speaker (CSPTM), and culture expert. He is a five-time author and the founder of Appreciative Strategies, LLC. His business focuses on positive human performance improvement solutions through Appreciative Strategies®. Reach him through his website at Dennis-Gilbert.com or by calling +1 646.546.5553.