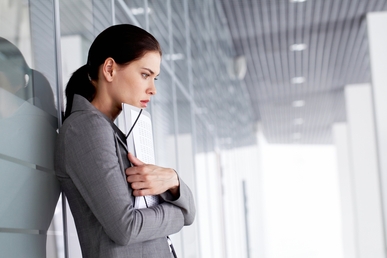 Lots of things are the result of a decision or choice. Falling down happens. It happens to nearly everyone and everything in one capacity or another. What are your choices?
By now you've probably heard all the rhetoric.
Don't look where you don't want to go.
A backup plan means you've already failed.
Analyzing alternatives is a lack of focus.
While there may be some valuable nuggets to consider in this type of rhetoric, it may also be helpful to know when enough is enough.
You guessed it, finding the magical balance between persistence and quitting while you are ahead is ideal.
Have you ever experienced the feeling of falling down?
Consequences of Failure
The consequences of failure can be huge. With some hard work, persistence, and a little luck you might land a high-paying job or get a business rolling that yields substantial wealth.
Can it all come crashing down? Yes, and everything seems to have a beginning and an end.
Great jobs, great businesses, and great communities. They rise and they fall.
Giving up too easily is problem. Holding on too long is also a problem.
Then there is the case where you had no choice. The plug was pulled. The carpet ripped out from under your feet without any fault of your own. This too happens.
Falling Down
All or nothing is a gamble. Anything without risk has little or no reward.
Digging deep matters. Acceptance that no one is coming to bail you out might spark the fire in your belly that you need to persevere.
You made a choice where to start. It may be obvious or it may require some deeper thinking to discover the moment the decision was made. You can make a choice about where and when to stop too.
In the case where failure hit by no fault of your own, you make a new choice for a new beginning, or to crumble down in the ashes.
It's is funny how many things happen after someone says, "There wasn't any other choice."
Make your next decision with eyes wide open about the consequences.
At some point, the cavalry is not coming.
Hearing this may make a difference. Experiencing it is a game changer.
-DEG
Dennis E. Gilbert is a business consultant, speaker (CSPTM), and culture expert. He is a five-time author and the founder of Appreciative Strategies, LLC. His business focuses on positive human performance improvement solutions through Appreciative Strategies®. Reach him through his website at Dennis-Gilbert.com or by calling +1 646.546.5553.