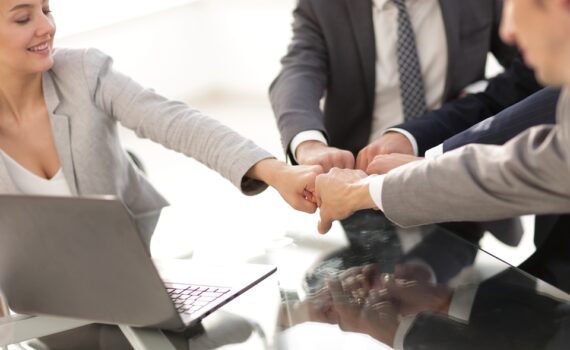 Do you have cultural leadership in your workplace? Every workplace has a culture, but is it one of leadership or is it proclaimed leadership?
There is a difference.
Proclaimed leadership is self-described. It is the authoritarian approach. Leadership dictates and people listen.
The concept is that people listen because they are less powerful. They have to listen because they are not in the position of authority. Respect is expected because you have to give it or else.
Some people call this, "Kiss the ring."
Are people expected to kiss the ring or are they engaged because of a cultural attraction that keeps them culturally committed?
Cultural leadership is different.
Cultural Leadership
Business leaders, at least those people who are identified as leaders on the organizational chart, have often been known to throw up their arms in disgust about employee teams.
They'll claim that they have tried everything for engagement. They've tried pizza parties; they've tried brightening up the workspace with bright colored paint and bigger windows. They even have a special parking spot for employee of the month.
Yet, their frustration is often expressed as, "nothing works."
It may be because people confuse the concept of environment with culture.
Painting the rooms in bright colors and adding windows feels fresh. It is a fresh environment. However, this doesn't really indicate whether a change in culture has occurred.
Most likely, the culture is the same, it only looks different.
The rising star organizations have this figured out, at least in part. They are doing things that engage people in the purpose of their work. They constantly connect with a culture of service and they do good, high-integrity work.
-DEG
Dennis E. Gilbert is a business consultant, speaker (CSPTM), and culture expert. He is a five-time author and the founder of Appreciative Strategies, LLC. His business focuses on positive human performance improvement solutions through Appreciative Strategies®. Reach him through his website at Dennis-Gilbert.com or by calling +1 646.546.5553.