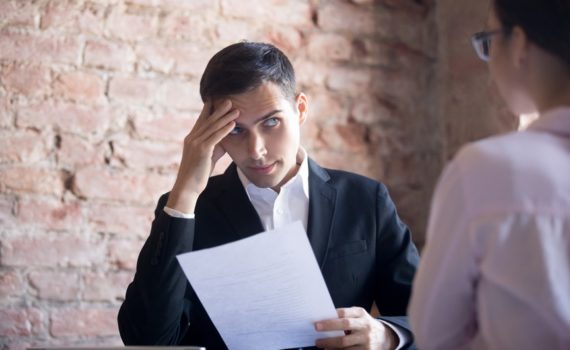 Performance evaluations and reviews are a special opportunity in the workplace. Are they clouded with inappropriate feedback? Are you about to receive the dreaded performance review?
Golden Rules
There are a few golden rules. Sadly, many supervisors don't have adequate training or preparation to create a scenario where the review helps, not hurts, future employee performance.
Some of the rules are simple. The review should not be about a opportunity to blast the employee for poor performance or shortcomings on goals and objectives.
If this is an annual or semi-annual review those shortcomings should have been addressed long ago.
However, the review should be about goals and objectives. It should include meaningful and valuable goals that are directly connected to the larger organizational mission.
The Agony
Why do people dread performance reviews?
There are probably at least several reasons. Here are a few:
They've had a bad experience in the past.
The team is chattering about upcoming reviews and citing how terrible that day will be.
There is little or no understanding of the real purpose of the review so they see no value.
Setting goals and objectives makes them accountable to change.
Their supervisor has identified that reviews are a meaningless waste of time.
You get the picture. One or more of these characteristics have plagued or undermined the true purpose and value associated with performance reviews in many organizations.
Dreaded Performance Review
If you are a supervisor you have a responsibility. You should also have a commitment to the success of every member of the team. Future employee motivation is likely directly connected to the successful performance review.
Consider that your team will react to their review. One way or another. Do you want the next six to twelve months to show positive performance improvement?
Above all, the success (or not) of everyone will largely be based on what happens next.
-DEG
Do you need help with creating a positive culture and experience connected to the employee performance review? Contact me.
Dennis E. Gilbert is a business consultant, speaker (CSPTM), and culture expert. He is a five-time author and the founder of Appreciative Strategies, LLC. His business focuses on positive human performance improvement solutions through Appreciative Strategies®. Reach him through his website at Dennis-Gilbert.com or by calling +1 646.546.5553.