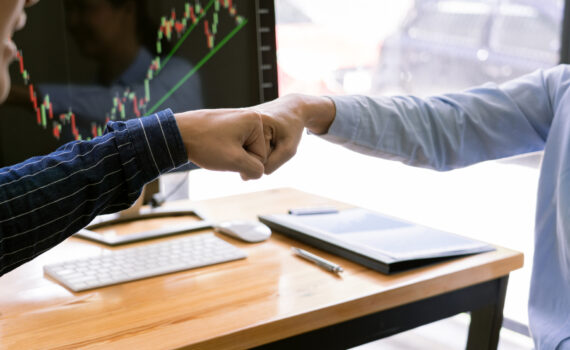 Are you reassuring trust? Do you believe that your team has trust?
Trust of information has been problematic for a long time. It used to be that most people didn't discuss who they voted for in an election. Not only was it considered private, but that information getting into the wrong hands wasn't to be trusted. In some circles today, that has changed, but the trust problems still remain.
What about the drive-through at your local fast food joint? Do you grab the food bag and accelerate away or do you check the bag before you leave the window?
When you use your debit card in-person, do you walk away with no receipt or always request one?
Are your medical records an open book?
Is what you discuss with your closet friends and family open for discussion with anyone?
What you say and what you do always has an element of trust connected with it.
Trust is a factor for success in most workplaces.
Reassuring Trust
When teams lack trust there are communication problems. Beyond that there are productivity challenges, ethical challenges, and even brand or image challenges.
Many people shy away from answering the telephone. It's an act that once meant you mattered. If you were important enough to have your own office telephone that meant that you were important enough to get calls.
Today, people answering a ringing desk phone is much less popular. The guidelines for customer service have slacked. Auto-attendants field most, if not all, of the inbound calls.
Some of this is about trust. Trust is less.
Trust is less for the customer and trust is less for the person debating about answering the ringing phone.
Too many scams, too many used car warranty calls, and too many people pushing for more, even when the answer is, "Not now." Callers still push, they may even try to trick you. Have you ever heard from a person in another country with millions of dollars who just needs your help to get the money into a bank account? Scammers.
The benefits to the organization with high trust are large. In fact, trust maybe one of the biggest competitive advantages your organization can have.
Your ability to reassure trust and build strength in your team may be one of the most invisible roadblocks for success.
Is building more trust on your goal list?
It should be.
-DEG
Dennis E. Gilbert is a business consultant, speaker (CSPTM), and culture expert. He is a five-time author and the founder of Appreciative Strategies, LLC. His business focuses on positive human performance improvement solutions through Appreciative Strategies®. Reach him through his website at Dennis-Gilbert.com or by calling +1 646.546.5553.