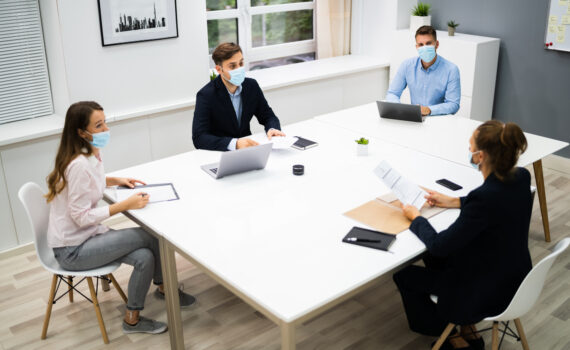 Is your workplace experiencing a culture transformation? It might be happening right before your eyes and yet, you don't see it.
Every conscious action, those that are readily observable even by an untrained eye, has an expected outcome.
We plant a tree in the park. In five or ten years it will be much bigger, but its growth is not really observable from day-to-day.
A new car, and if possible, we park it in a shady spot or a garage. The paint and interior will last longer. Hard to notice across just a few months, or a single year.
Someone acquires a new pet, a dog, or a cat. At the moment it feels like the pet will be with them forever, yet eight, ten, or twelve years later the pet is in a geriatric state.
When you pause to think about it, things that seemingly go on and on with little to no change are still changing. When there is no conscious effort to illustrate or showcase the change you really don't see it.
It is on display but no one notices.
Culture Transformation
In workplaces everywhere there is a similar change, there is cultural transformation and it is happening right before your eyes.
Leadership is responsible.
Leaders are working hard behind the scenes.
They are trying to convert the skeptics, create a stronger environment of listeners, not commanders, and most of all develop a harmonious experience of individual talents serving the greater good of the organization as a whole.
They strive for more "we" and "us" instead of "I" and "me."
Budgets and money matter, a penny here or a nickel there. Across time the ideology is for a positive shift. A pattern of growth. A building of assets, revenue, and profit.
Perhaps most of all they are learning more about the customer. Exploring new things, discontinuing old, phasing in and phasing out.
Questions are asked and answers are sought. A solution is offered. Some are accepted while others are rejected.
The business of yesterday is not the business of tomorrow.
Transformation is happening, you can see it, or not.
-DEG
Dennis E. Gilbert is a business consultant, speaker (CSPTM), and culture expert. He is a five-time author and the founder of Appreciative Strategies, LLC. His business focuses on positive human performance improvement solutions through Appreciative Strategies®. Reach him through his website at Dennis-Gilbert.com or by calling +1 646.546.5553.