The drop-down menu on the website doesn't have my option and the telephone number that appears in a Google search is really just an auto-attendant missing the same feature. Monopoly power often means the system is built for controlling their costs not providing customer service.
As a kid, many receive some type of allowance. It's a monetary gift mostly, but some may have to take out the garbage, cut the lawn, or run the vacuum. If the allowance runs out, the kid waits anxiously for the next deposit.
As an adult, if the paycheck is nearly spent, there may have to be some cutbacks. Reduce spending, skip the gourmet mocha latte, and grab a black coffee from the gas station convenience store instead.
Any business, organization, or government fed entity may need to be mindful of spending. Large pension systems, labor unions, and other luxuries that have been cooked into their recipe for success often force a choice. The choice is to cut back internally (cut back on ourselves) or cut back externally on the customer.
Who suffers in this case?
Usually it is the customer.
Monopoly Power
The persons behind the monopoly power are charged with creating sleeker systems. Systems that reduce cost, fight off the need for more human investment, and are designed to run on their own seems to make sense on the inside. However, on the outside, the customer suffers.
Do you have a question? Go to the website.
Do you need to call us? Great, here is our telephone number, yet, no one is there to answer only an auto-attendant. A chat feature might work, but the frustration of getting on the same page costs the customer more time and frustration.
Not every business or organization delivers this downgraded service. It is mostly just those with monopoly power.
There isn't much you can do when it is the only gig in town. Not much you can do when you only have one route to drive on, one way (or no way) to reach someone who can help.
You're stuck.
Yet, without you, there is no monopoly.
People find another way. It may be temporary, it may not last, but when the road is blocked people will find another way or they'll skip it altogether.
Eventually, the monopoly will either charge more, in an attempt to make up for a weaker economy of scale with existing customers, or it may fail, sell, or get a bailout.
Eventually, it is the end of something.
What will it be?
-DEG
Need a resource for the discovery of improved customer service?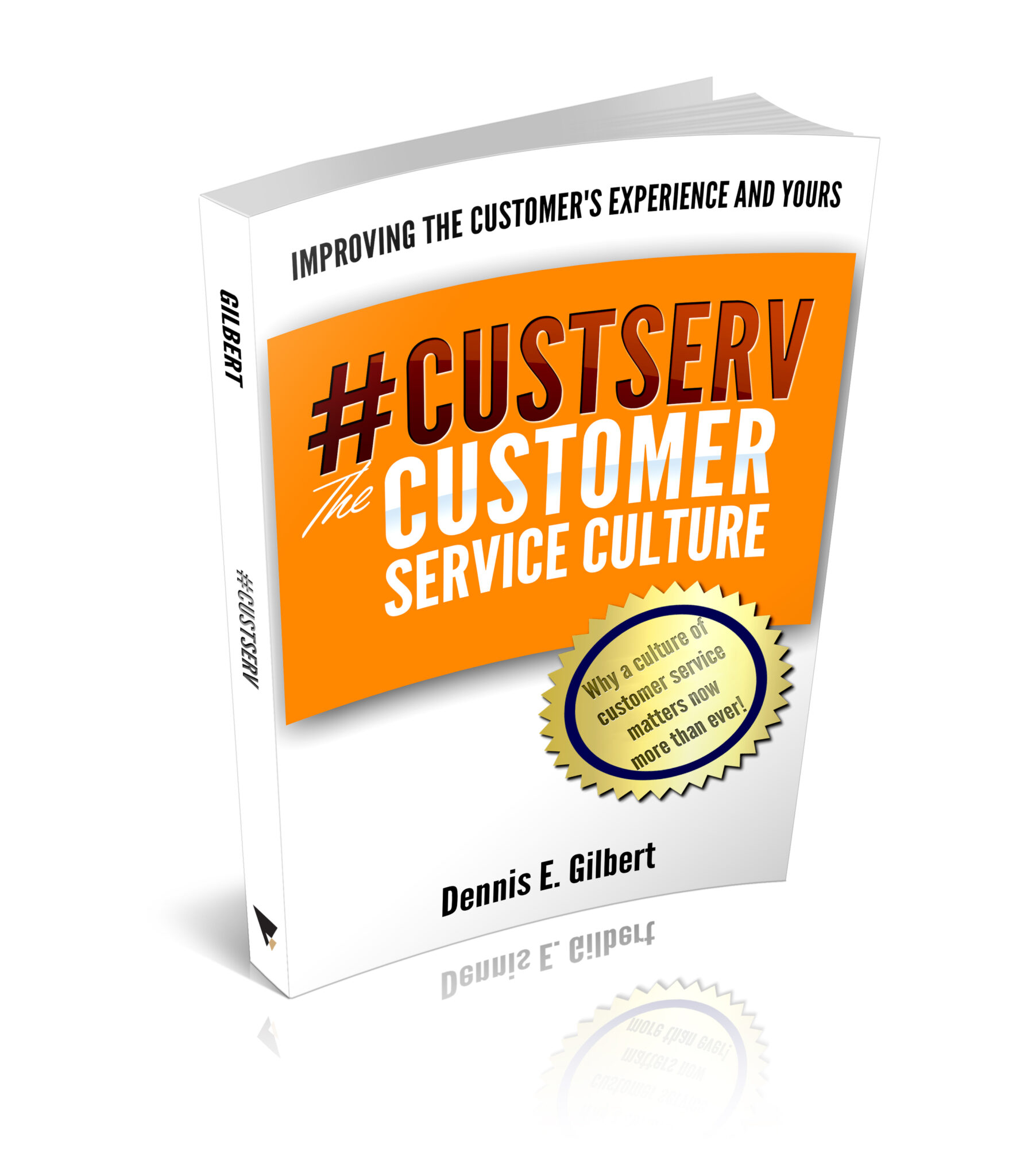 Dennis E. Gilbert is a business consultant, speaker (CSPTM), and culture expert. He is a five-time author and the founder of Appreciative Strategies, LLC. His business focuses on positive human performance improvement solutions through Appreciative Strategies®. Reach him through his website at Dennis-Gilbert.com or by calling +1 646.546.5553.