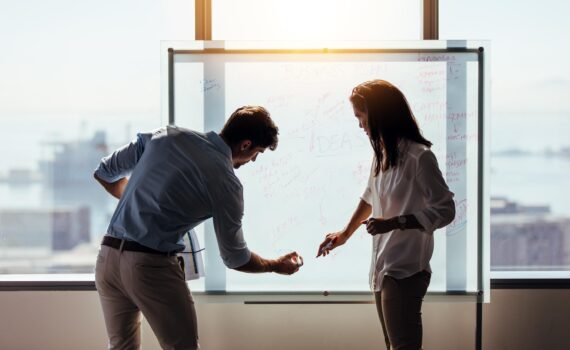 Are you making data decisions? Where is the happy medium between not enough data and too much?
Information overload is a popular topic. Many people think that there is too much. Too much to read, consume, or otherwise process.
Digital video uploads to YouTube are happening faster than any one person consume. Interesting to think about, but it's also important to remember that a big chunk of that data may never matter to you.
If you like buying and selling antiques, you may not care very much about the best way grow plants in a high-rise apartment. If you love sushi recipes you may not care about the 10 best guidelines for mountain climbing. Some data just doesn't matter to you.
Data from news sources many be important, or they might be considered garbage. The New York Stock Exchange (NYSE) will give you ticker data, does that matter?
What data do you really need to make good decisions?
Data Decisions
Finding the sweet spot for data quantity and quality will always make a difference. In research methods, the question is often asked about data validity and reliability. Good data or bad data?
In some decisions, there are people who will want to refute or refuse any data that doesn't align with the intended direction of their decision.
More data than we can observe or view only serves to stall a decision, for better or worse.
Better to take a reasonable sample and be timely, than to stall on something without a good reason.
A project that starts late is much more likely to fail when compared with a project in motion that has an option to adapt.
Everyone knows time can work for you or against you.
-DEG
Dennis E. Gilbert is a business consultant, speaker (CSPTM), and culture expert. He is a five-time author and the founder of Appreciative Strategies, LLC. His business focuses on positive human performance improvement solutions through Appreciative Strategies®. Reach him through his website at Dennis-Gilbert.com or by calling +1 646.546.5553.