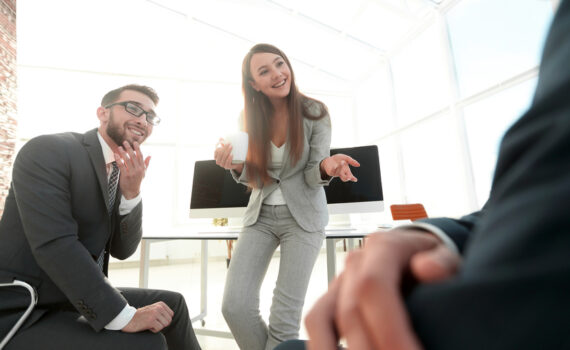 For years there was a commercial with the line, "Four out of five dentists surveyed…" Surveyed for what, their opinion? Yes, of course. When someone suggests, "research indicates" it doesn't necessarily mean that it is factual.
In society many people are driven by the information they receive. That information is not always factual, it may be more of a collection of opinions.
The opinions are sometimes so compelling or so dramatic that people process it as it must be true. If more than one person, for example, four out of five, repeat the information it appears to provide authenticity.
The iPhone is the best cellular telephone.
Chevrolet makes the best half-ton pickup truck.
The bar on the corner of 4th and Main has the best chicken wings.
If you hear it once it may attract your attention. Repeated by several people, or simply repeated over and over again it may become believable, even by those who once had some doubt.
Research Indicates
In your workplace you have a culture. That culture is made up of the people that are part of that organization.
The people may agree with the flow, or they may disagree with the flow. Whether they agree or disagree is not as important as recognizing the agreement or disagreement is all part of that culture.
It is the same in your community, in your city of birth, or in a State several hundred miles away. Belief drives culture. In larger formats, such as a collection of States or a geographic region, it may be labeled as, society.
Successfully navigating your workplace is typically not just a main stream flow. It is more about surfing the ebbs and flows, thinking for yourself, and being cautious of facts versus opinions.
"Research indicates" is often more of an opinion than it is a fact. Popular opinion may be a better descriptor.
There will always be something trending.
It doesn't mean you are required to follow. It may mean that to be successful you are required to navigate.
-DEG
Dennis E. Gilbert is a business consultant, speaker (CSPTM), and culture expert. He is a five-time author and the founder of Appreciative Strategies, LLC. His business focuses on positive human performance improvement solutions through Appreciative Strategies®. Reach him through his website at Dennis-Gilbert.com or by calling +1 646.546.5553.