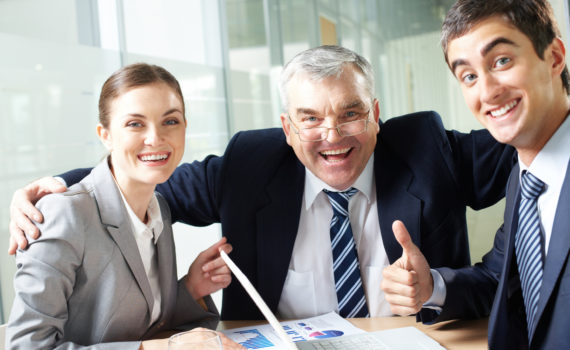 Is appreciation important? At your workplace is job appreciation plentiful?
As with most things in life, job appreciation may be the result of our efforts.
When was the last time you heard, "Thank you, nice work!"?
This is a question I often ask in leadership or cultural development seminars. Reactions vary, but largely it stumps the group. They can't seem to quickly remember when they've heard it, or said it. Some will scoff and shout, "Never!"
Good Focus
We have good days and bad days. When was the last time you said, "Thank you, you just made my day!"?
The best workplace cultures have the determination to place value on appreciation. Not to the extent that praise is overcooked and it becomes a mild form of sarcasm. It must however, have significant emphasis and focus.
We seem to remember vividly the last time someone hurt our feelings, harshly criticized our work, or when we somehow missed the big opportunity.
As a natural human reaction to avoid hurt and pain, our brains try to learn. Yet to learn, we analyze and replay those memories much more than our successes. Some would suggest we are hard-wired this way. It is our evolution, it is in our genes.
Job Appreciation
Should we make job appreciation last longer? Should we try to consciously use our energy to remember the good, relive the success, and focus vividly on accomplishments? Is giving encouragement and praise a cultural value?
The answer seems clear and easy.
In order to do this though, it requires effort and strength. It requires us to put emphasis on the positive. We need to use our energy wisely, share success, and congratulate others.
It is easy to state that you are trying to be positive. Much more difficult is putting it into motion.
In the workplace, it may start by seeing the value that everyone brings to the table. It may start by saying, "Thank you, nice work!"
-DEG
Dennis E. Gilbert is a business consultant, speaker (CSPTM), and culture expert. He is a five-time author and the founder of Appreciative Strategies, LLC. His business focuses on positive human performance improvement solutions through Appreciative Strategies®. Reach him through his website at Dennis-Gilbert.com or by calling +1 646.546.5553.