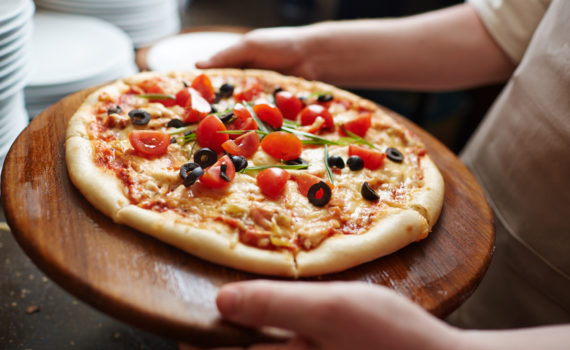 Energy is contagious and often inspiring. Business minded people often like the idea of fast-paced, work-hard, play-hard, and win. Is it all about the customer hustle?
The act of hustling generally has a stigma of negativity. It may be perceived as trickery, deception, or even fraud. Largely though, in business circles, it represents a feeling of move fast, solve problems, and achieve goals.
Why is there so much focus on the customer hustle?
Time is a precious resource and when people know what they want, they want it now.
They don't want to place an order for a car and have it delivered in six or eight weeks. When they want an ice cream treat, they expect to find it, quickly and conveniently. It's true for getting a pizza and it's true for an order from Amazon.
Customer Hustle
When a business fulfills a customer need or desire, it wins. It is expected to be replicated, modeled, and the competition works hard to exceed the previous best experience.
The moment anyone clicks anything on-line it starts a reaction. Search engines favor it over others, the word spreads, and action happens.
Speed seems to matter most. Timely means immediate.
The unfortunate other side of the customer hustle is that it is a short-run game.
Short-Run or Long-Run?
Short-run works okay for McDonald's drive through, or the local pizza shop, but not so well in long-run products or services.
A dentist should be thorough, accurate, and complete, no exceptions. It's a long-run game.
An expensive automobile or home, same thing, it's a long-run game.
Yet it is often about the war of clicks. Fueled and offered to the public via a friendly search engine algorithm.
Does the long-run game still sell?
What's Selling?
People talk about home appliances and suggest that they aren't built like they once were. The same is often true for heavy equipment, electronics, or a garden tool .
The pressure and force connected with the customer hustle has driven a mind-set of fast and now, instead of good and lasting.
What is connected with the work that you do?
Is it built to last, or built for right now?
We don't seem to find both.
It's often a hustle.
-DEG
Dennis E. Gilbert is a business consultant, speaker (CSPTM), and culture expert. He is a five-time author and the founder of Appreciative Strategies, LLC. His business focuses on positive human performance improvement solutions through Appreciative Strategies®. Reach him through his website at Dennis-Gilbert.com or by calling +1 646.546.5553.