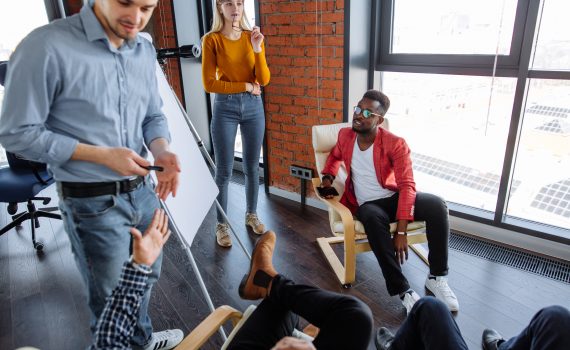 Have you evaluated the training cost? Have you evaluated the cost of not training? What about the time commitment, is that stopping you?
There are plenty of excuses why organizations shy away from training. Some popular excuses relate to budget, time commitments, and occasionally someone will mention a lack of need.
Measure Costs
What are the true costs associated with a lost customer? What are the costs of poor decisions made by supervisors, managers, and other workplace leaders? Employee turnover, what does that cost?
I've been told, "When we have a choice to ship the product or sit in training. We're always going to ship the product."
It is a statement that is hard to work with, yet it is a mindset that is associated with higher costs of doing business.
Shipping the product today matters. Conceptually it matters more than training. I should say, "More than training today." Shipping the product without training is a short run game. It works while it works, until it doesn't.
Training Cost
Most organizations deepest interest is to grow. Increase revenue, share the mission objective, touch more people, change lives, impress investors, and build, grow, build, grow.
In most businesses or even the non-profit, the long game matters more. A three-person company can ship the product efficiently, a three-hundred-person company may be different.
The infrastructure costs could be a few million, or rent or lease, is multiple tens of thousands per month. Salary and benefits, they are likely the largest item on the income statement.
Marketing and advertising, they are often paid months in advance of the collection of the accounts receivable from a possible sale.
Will you do all of that without training? That is just on the surface, dig deeper and you'll discover more. What will shape your culture?
Every dollar invested in training accounts for many more dollars you'll save somewhere else.
-DEG
Dennis E. Gilbert is a business consultant, speaker (CSPTM), and culture expert. He is a five-time author and the founder of Appreciative Strategies, LLC. His business focuses on positive human performance improvement solutions through Appreciative Strategies®. Reach him through his website at Dennis-Gilbert.com or by calling +1 646.546.5553.