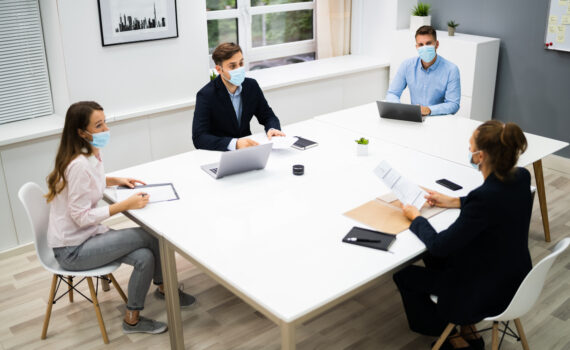 Do you believe in a systems culture? Is everything in the workplace about a system?
Some would quickly say, yes. Others might just as quickly denounce that everything is a system.
Likely, the real situation for most is somewhere in the middle.
Human behavior may be hard to place within a system.
By design the system is a set of rules, specifications, and prescribed outputs. Do it correct once, and do it correct the next million times. It is a system.
One problem with the system is that often the mindset develops to resist change. There is so much effort and so much focus on doing it exactly this way, never waver, never stray, do it this way, and always this way. Mentally, it is an antonym for change.
It Is Culture
Every workplace has a culture. Promoting and standing behind systems may be just one of the methods.
Certainly, there is great value to systems. You may have a system of how you get up and get to work each day. You arrive, just like everyone else, but how you did it might be a little different.
In the workplace, not everyone's values and beliefs are identical. However, everyone you work with is part of the culture.
In some businesses, watching the clock is part of the culture. Who is on the clock the most? Who puts in the most hours? It is part of the culture, developed over time.
It is true for complaining and blaming, it is true for all of the ground rules and it is true for everything from dress code to lunch breaks.
It is also true about productivity and success.
Systems Culture
Many people believe that they are resisting the culture and as such they are not a part of it. The truth is that the resistance has been part of it all along.
You may or may not be a systems fanatic.
If you are part of an organization you are a part of the culture.
Your belief in how work does, or does not get done exists within it.
The trick then is to get more people on board with the purpose of what you do. Which will make doing it right matter more.
Instead of it happening to you, it is happening for you.
It's the culture, you matter, you're a part of it.
-DEG
Dennis E. Gilbert is a business consultant, speaker (CSPTM), and culture expert. He is a five-time author and the founder of Appreciative Strategies, LLC. His business focuses on positive human performance improvement solutions through Appreciative Strategies®. Reach him through his website at Dennis-Gilbert.com or by calling +1 646.546.5553.