Webinar: Managing Remote Work Teams
April 9 @ 10:00 am - 11:30 am
$79.00
Managing Remote Work Teams
Starts in:

Disruption and social distancing has forced many teams to work remote. This disruption may stick around for awhile creating fear about how you'll manage or navigate. Gain relief from the anxiety of working in remote environments and get your teams more energized and motivated so you can start winning again now. You will learn to eliminate the fear of slipping projects, declining productivity, and the frustration of the unknown.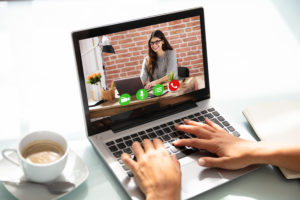 This 90-minute live webinar will help you:
Lead in a remote environment
Understand the differences from conventional supervision
Discover pathways for establishing metrics and measurements
Examine ways to manage expectations and perceptions
Learn best practices for navigating solitude and social distancing
Build inspiration and motivation in remote environments
and more…
Where: From your own device. For best results you'll utilize a webcam type device (and speakers) to connect into the seminar. Optionally, you can listen in and interact through questions without a video connection.
When: April 9, at 10:00 AM Eastern Time (US)
Who: This seminar is appropriate for team leaders, committee leaders, supervisors, managers, directors, and executives. Any one with the responsibility to lead or manage the work and productivity of remote employees.
This virtual (Zoom) seminar will be presented by business consultant and national level speaker, Dennis Gilbert.
Cost: $99 per participant
Register Now $99 $79