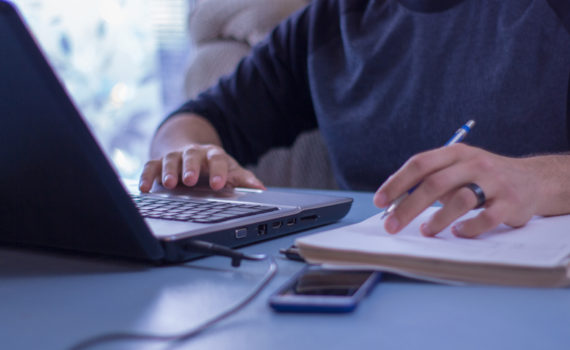 Are you staying connected? Remote team connections will matter because not only do they keep everyone up-to-date, they create camaraderie that is irreplaceable.
Human interaction has mattered long before we had sophisticated systems that enable commerce opportunities. Long before quality was measured and before customer service became a thing.
As modern people we rely on the people that serve us.
It may be friendly help at the hardware store to make sure we get the right kind of screws. It may be the pet food supplier who gives us comfort that we're giving our pet the best. Perhaps it is our medical doctor who pauses long enough to really listen and make us feel that someone understands.
In your workplace, there is often more happening than just the art of the actual work performed. There is the fulfillment of other human needs that may not be what the CEO is directly paying people to accomplish.
Remote Team Connections
People working together accomplish more than what a single standalone person may achieve.
There are different talents and abilities, backgrounds and education, and even motivation and team enthusiasm styles.
This is the root why connections still matter. Sure, there are many other aspects of your connections. However, when things split apart and more and more people are working remotely for the greater good of the organization, those relationships are still going to matter.
People are disrupted, disconnected, and many are afraid.
It is during times like this when reaching out, doing the hard and exhausting work, listening, caring, and demonstrating empathy make a difference.
During a disaster or major disruption connections take center stage.
-DEG
Two important webinars are happening soon. Managing Remote Work Teams and Mastering Work From Home.
Dennis E. Gilbert is a business consultant, speaker (CSPTM), and culture expert. He is a five-time author and the founder of Appreciative Strategies, LLC. His business focuses on positive human performance improvement solutions through Appreciative Strategies®. Reach him through his website at Dennis-Gilbert.com or by calling +1 646.546.5553.