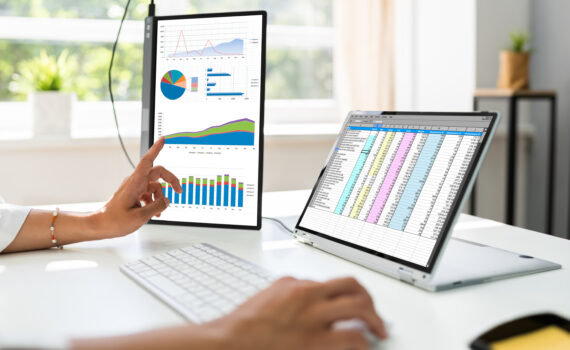 Do you like technology tools? For example, do you like your navigation system in your car, or the app on your phone? What about streaming content? Netflix for example, YouTube, or Peacock?
Are tech things working for you? Have they made life better?
There are many more things you can add to the list, but this is a good start.
Yesterday, I had to drive about 80 miles away from my home. I've been to this location twice before in the past 10 years. The last time was 4 years ago. The location is somewhat remote, several winding and twisting back country roads in the last 10 miles or so. I know the way, until the last few miles.
Why can't I put my destination in my navigation system, and when I need help, just ask. For example, "What exit off route 283?"
Granted my car is a few years old, and newer navigation systems (or apps) may have better features, but are they at that level yet?
What about Netflix?
I like Netflix on some level, but why does it show me little kids movies in the top 10? I don't see myself ever watching them. Ever.
Why can't the filter features be better or easier? In my search, I haven't seen a filter to remove movies that are dubbed over from another language. It may be there, but I have haven't noticed it.
Why can't Netflix be smarter? It should know by now that every time I play a movie that is dubbed over, I only watch the first 5 minutes.
Flying (air travel) was much better in the 1990s than it is today. More flights, better service, fewer delays, less crowded planes. Why isn't it better in 2021? There are a lot of reasons, but some of it comes down to cost.
Technology Tools
This is not intended to be a rant session. It is intended to illustrate that while we've come a long way, there is still room for improvement. Why haven't there been more improvements?
It may be simple, improvements in technology cost. The price is something that not everyone is willing to pay.
Seen through a different lens it is about profit. The other side of cost for the consumer is profit for the business.
How much pain will the consumer accept before rejecting the offer?
I like my navigation system, I like Netflix, air travel is really taxing me lately and I definitely can't say that I like it much right now.
There is a chance for improvement, yet it is a scale with a slippery slope.
In society, business, or personal habits, things often don't change if the people do not see a compelling enough reason to do so.
Some things will stay the same.
For now.
-DEG
Dennis E. Gilbert is a business consultant, speaker (CSPTM), and culture expert. He is a five-time author and the founder of Appreciative Strategies, LLC. His business focuses on positive human performance improvement solutions through Appreciative Strategies®. Reach him through his website at Dennis-Gilbert.com or by calling +1 646.546.5553.