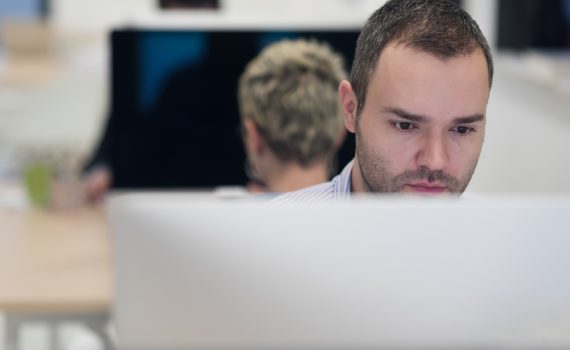 Do you recognize your strengths? What about weaknesses, are you aware and motivated to do something about them? When you start listing strengths and weaknesses your next move is either change or denial. What will it be for you?
Self-Assessment
What do you see first? Do you see the strengths or weaknesses in your own performance? You can't be great at everything and you probably aren't terrible either. Do you care enough to make changes?
Many managers and organizations become (subconsciously) focused on weaknesses. In their effort to be effective at problem solving and firefighting they learn to approach deficiencies with rigor and flare.
You must wonder, which is better, focus your energy and effort on growing strengths or fixing weaknesses?
Grow Talents?
If I am the football coach and I observe the excellent skills of a quarterback do I try to make him a defensive tackle? I'm not suggesting that is impossible, but honestly, would it make much sense? If blocking and tackling isn't his thing should we fix it?
Sometimes we must focus on growing our talents and not on fixing our weaknesses.
Certainly, some people would like to approach their strengths and weaknesses with balance. Place some effort on both areas. Capitalize on strengths and talents and build or improve some of the deficiencies. Perhaps a good plan.
Listing Strengths and Weaknesses
Still others may consider that self-assessment and reflection doesn't really matter all the much, just jump in and get something accomplished. In their mind, deny the importance of assessment in the first place, and let's just get moving sounds like the best plan.
If you don't know where you are at, or where you are going, it is going to be hard to express where you are headed.
Create your list, know it well, build a personal strategic plan and make sure you aren't in denial.
-DEG
Dennis E. Gilbert is a business consultant, speaker (CSPTM), and culture expert. He is a five-time author and the founder of Appreciative Strategies, LLC. His business focuses on positive human performance improvement solutions through Appreciative Strategies®. Reach him through his website at Dennis-Gilbert.com or by calling +1 646.546.5553.