Rediscovering Positivity …in Your Workplace!
Half-Day Seminar
October 8, 2019 – Williamsport, PA
Are you or members of your employee teams feeling unmotivated and disengaged? Are you lacking energy, commitment, or feeling negative? 
Do you need a refreshed or more positive outlook in your workplace? Appropriate for all levels of the organization this program will help participants rediscover ways to become more positive with renewed energy.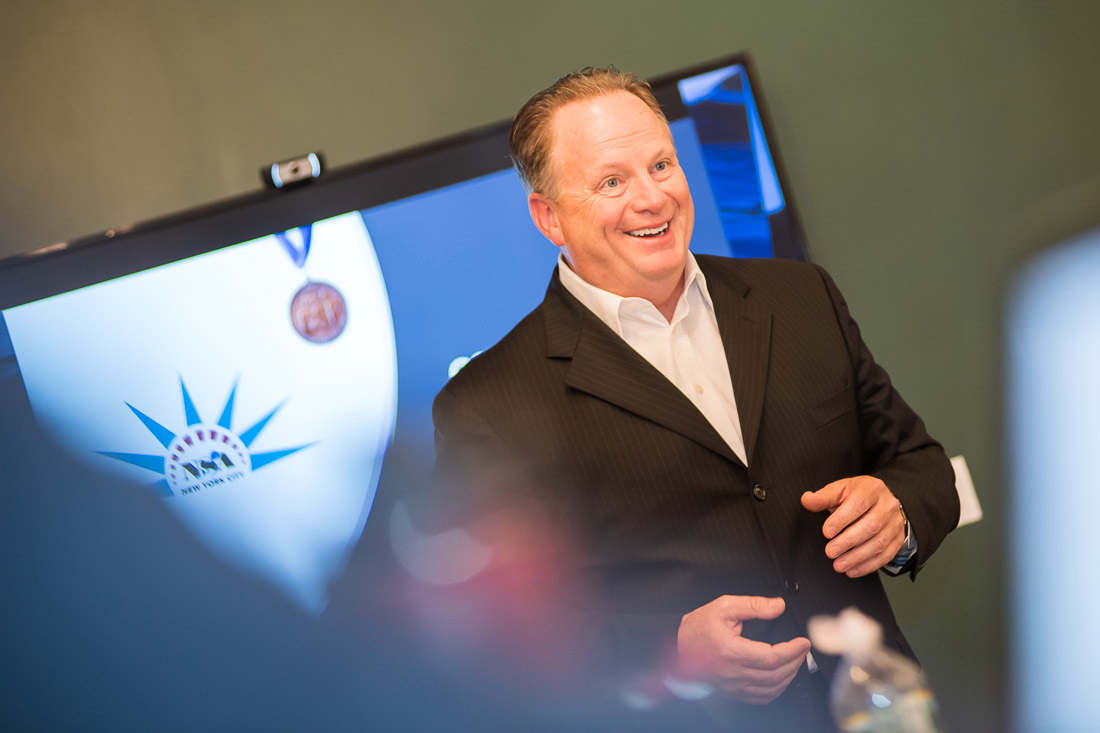 In this seminar you'll learn about:
Sources of motivation and what creates drive in people
The benefits connected with positive thinking
How to pursue more positive patterns in work and life
Believing in yourself and your natural talents and abilities
Building relationships that create future opportunities
Improving confidence and self-esteem
The concept of emotional labor and how to put it to use
The role of luck and how to change your outcomes
How to let go of the past and change your focus
Why your focus is critical for what happens next
Course Outline:
Introduction

The Power of Positive Thinking

Workplace Motivation

Worker Engagement
Motivation Drivers

Positive Reflections in the Workplace

Benefits of Positive Thinking
Five Reasons to Remain Positive

Positive Light Activity

Mini-Workshop and Assessment

Remaining Positive

Seven Ways to Stay Positive

Closing Discussion and Q&A
Learning Objectives:
Examine ways that positive thinking improves our workplace.
Discover that motivation is based on many different factors.
Discover our personal level of positive thinking.
Explore ways to stay positive.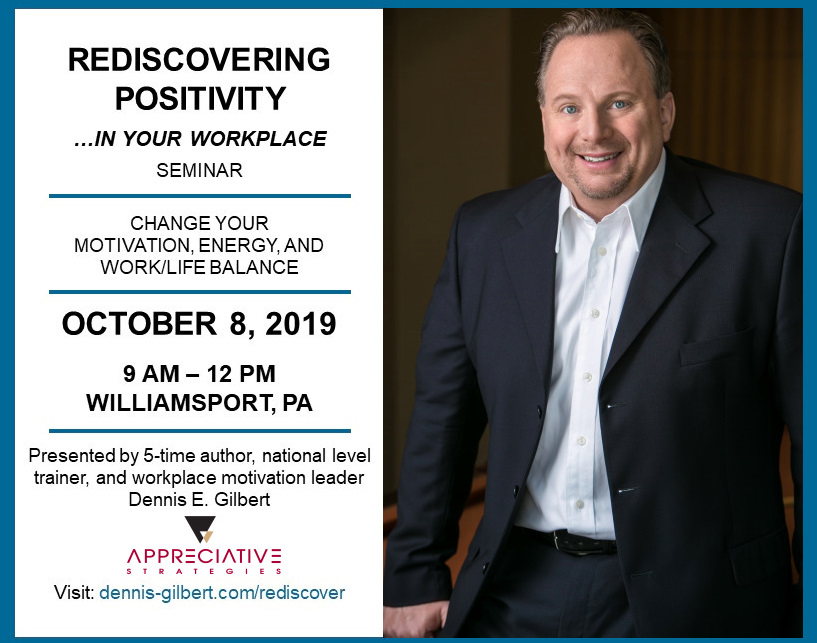 When and Where:
This seminar will run from 9:00 AM (8:45 Sign in) until 12:00 PM, on Tuesday, October 8, 2019.
It will be held at the Genetti Hotel in downtown Williamsport, PA (200 W 4th St, Williamsport, PA 17701)
Cost:
Cost for this 3.0 hour, one of a kind seminar is only $179.00!  
(Price will go up each week as the seminar gets closer. Register now for the best savings!)
 $179 (Register, buy now below)
Would you like to pay by invoice, pay for multiple tickets, or have additional questions? It's easy to be in touch: