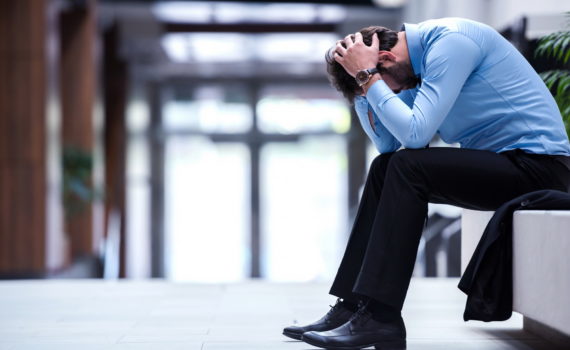 Are we a society of anxiety? Do you suffer from workplace worry? Our mind is powerful and we often convince ourselves of some pending doom even when doom is unlikely.
Worry is really a generic label for anxiety. We often fight hard for perfection. Perfection is the worry of not being good enough. Do you believe that your anxiety levels are higher when you're on a mission for perfection?
Workplace Worry
One problem is that we don't see the positive outcome. Instead we anchor our thoughts, actions, and behaviors through the belief that we need to thwart the pending doom.
"We need ten copies of the proposal. Does it look good? Should I use a 12-point font or 13? I'm not sure. They aren't going to like it if they can't read it."
Some of this has value. It removes sloppy behavior. It may also improve our performance. Let's face if we really don't care we probably won't try very hard.
On the other hand, our minds often allow us to take it too far.
"The V.P. just walked past my desk. She looked very unhappy. I shouldn't have asked that question in the meeting yesterday."
Like most things in life, somewhere in the middle is the proper balance.
What's the Trick?
The trick is, and yes, it is a trick. It is to change our self-talk. Of course, quickly our worried self will tell us that in this case, we should be worried.
We worry because the outcome we are forecasting is of failure or negativity, not one of possibility or positivity.
The best question to ask yourself is, "Will my worry change the outcome?"
Worry is overrated.
-DEG
Dennis E. Gilbert is a business consultant, speaker (CSPTM), and culture expert. He is a five-time author and the founder of Appreciative Strategies, LLC. His business focuses on positive human performance improvement solutions through Appreciative Strategies®. Reach him through his website at Dennis-Gilbert.com or by calling +1 646.546.5553.