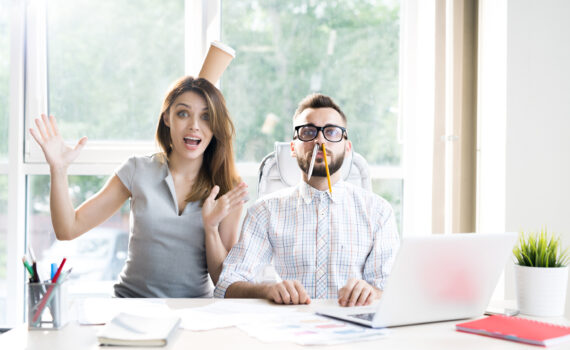 Do you fall perfectly in line with the culture at your workplace? Are you following the workplace norms?
Many organizations hire for fit. Fit is often viewed as the most important attribute immediately following a handful of specific skills.
Do you feel like you fit? What is the real narrative of the culture?
Fitting in has value. So does, a different opinion. In many cases, something different creates more value not less.
Need Not Apply
We must remove some variables.
A person who is against alcohol consumption probably isn't right for a winery or liquor store.
The same may be said about gun shops, vape stores, or your local specialty meats store. If you are strongly against, you probably don't fit.
What about someone who loves to go fishing instead of playing golf. Someone who loves tiny homes instead of a mansion, or who drives a junker car instead of a brand-new BMW?
Why does any of this matter?
It matters because decisions connected to your personal preferences or taste, should not necessarily count you out for being valuable to the organization. Strong differing values and beliefs may not work, but otherwise different may be just what the organization needs.
What are the workplace norms all about then?
Workplace Norms
People often want to hire people who are just like themselves. The belief often is that if we agree on nearly everything, the work will be easier.
The prominent thought is that it will allow for greater success, more efficiency, and fewer people problems.
Don't confuse easier with better, or success with fewer problems.
The leadership team at Blockbuster must have agreed with each other. The same might be said for strategy developers at Sears, KMart, or Radio Shack.
You may not be in love with technology, you may not understand why some co-workers ride a bicycle when they have a car, and perhaps you can't imagine why anyone would eat brussels sprouts, yet it may not be relevant for doing the best work.
Workplace culture enjoys a special dance with empathy. Empathetic cultures embrace many differences and use those differences to form special bonds with the organizational mission.
A football team isn't made up entirely of quarterbacks. Healthcare doesn't only hire nurses. And the construction company probably needs an accountant.
Fit is often really a frame that is often misinterpreted as meaning, "Just like me."
What is different may be exactly what you need.
-DEG
Dennis E. Gilbert is a business consultant, speaker (CSPTM), and culture expert. He is a five-time author and the founder of Appreciative Strategies, LLC. His business focuses on positive human performance improvement solutions through Appreciative Strategies®. Reach him through his website at Dennis-Gilbert.com or by calling +1 646.546.5553.