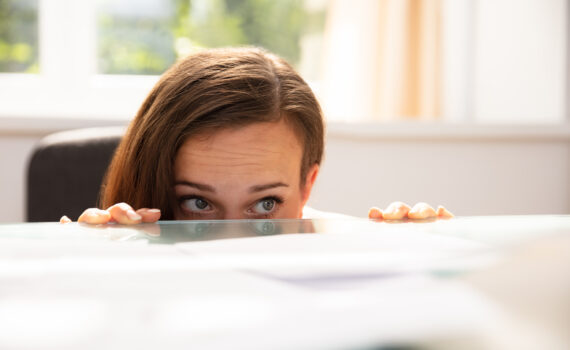 In the game of hide and seek, hiding is the fun part. Nearly everyone wants to be the hider. Is workplace hide and seek derailing performance in your organization?
What causes the game to go on?
Hiders and Seekers
As a hider, often you can watch the seeker, you know if they are hot or cold. If they are way off track perhaps you extend some additional risk, it is almost wanting to be found, but not quite.
A seeker on the other hand is determined to locate the hider quickly. Looking towards previously known hiding spots, searching fast and almost frantic. The anticipation of flushing out a hider can be exhilarating. It is destined to happen. It is only a matter of time.
Eventually the hider and the seeker collide.
For the moment, the game is over.
Workplace Hide and Seek
In the workplace it seems the game sometimes continues.
It continues with those who perform just enough to not be noticed. Quietly, they await discovery. In some instances, they'll risk a little more, almost taunting the seeker and if not found, the boundary just expanded.
The seeker often announces that they are coming. This gives the hider a chance to tidy up, secure their spot, and watch as the seeker inspects.
When the seeker passes by without noticing, the hider feels relief. They are better than the others who are about to get caught.
It is a game of moments. Moments of hiding and moments of seeking.
No one ever really wins at hide and seek.
Games are often played to fight off boredom.
People with a well-defined purpose and goals seldom get bored.
-DEG
Dennis E. Gilbert is a business consultant, speaker (CSPTM), and culture expert. He is a five-time author and the founder of Appreciative Strategies, LLC. His business focuses on positive human performance improvement solutions through Appreciative Strategies®. Reach him through his website at Dennis-Gilbert.com or by calling +1 646.546.5553.