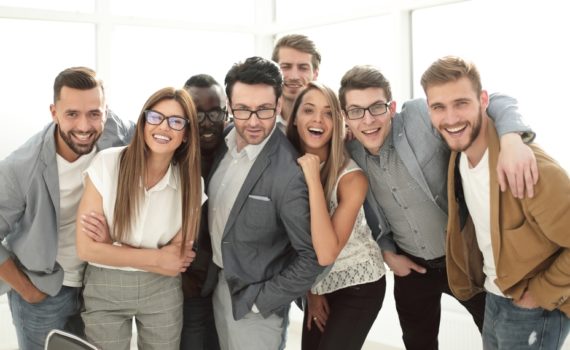 Workplace emotions are often regarded as inappropriate. Are emotions important for success or are they a distraction?
Perhaps most important is to remember that we are talking about people here. Living, food consuming, and carbon dioxide producing, people.
Engagement and culture are driven by emotion. Emotions are part of people, they come with the package.
Productive or Destructive?
If you've been told to remove the emotion be aware of how you'll manage your future interactions. If you're telling people to remove the emotion consider revising your approach.
Certainly, there are times to consider setting aside some of the emotion. Business decisions do sometimes need to be made with setting aside some of the emotional connection. Economic hardship, downsizing, or even organizational survival may come to mind. This is reality and a truth.
Sometimes counterintuitive is that one of the most destructive actions related to culture is removing the emotion.
Let me be clear what I'm talking about. This is not about the person weeping about the death of the window plant. He or she may need some additional help.
This is also not about acting out the latest SNL skit in the breakroom. Humor can be helpful in some cases, however, it is also very volatile. Humor, or the use of humor is a different discussion.
Workplace Emotions
What is important about workplace emotions?
Customer's make decisions based on emotion. Employee's make decisions based on emotion. Your culture is driven by emotion.
Psychologically when someone shuns another person in the workplace about emotion, the next time they are feeling something, they may disconnect. This includes passion, inspiration, or even kindness.
They'll disconnect with the thought, disconnect with the moment, and disconnect with the flow.
Is engagement problematic? What about loyalty? Are you measuring employee or customer retention?
Suggesting on the removal of emotion may be one of the most destructive actions you can take. Do you want a team, a brand, and loyal customers? You're going to need emotion.
-DEG
Dennis E. Gilbert is a business consultant, speaker (CSPTM), and corporate trainer. He is a five-time author and the founder of Appreciative Strategies, LLC. His business focuses on positive human performance improvement solutions through Appreciative Strategies®. Reach him through his website at Dennis-Gilbert.com or by calling +1 646.546.5553.