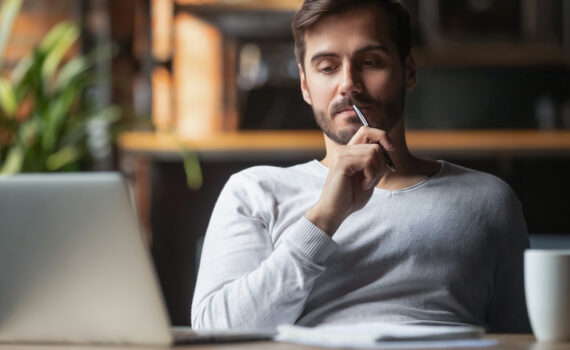 What are your workplace beliefs? Do you believe you and your team are doing your best work? Do believe in the quality, customer satisfaction, and the efficiencies of your goods or services?
Have you ever believed in something so strongly that you tend to ignore the facts?
People believe in many things.
Religion
Global Warming
Bigfoot
Aliens
Moon Landing
It only takes one of these to get people engaged in a discussion, and I haven't even mentioned conspiracy theories, government transparency, and the age of the Great Sphinx of Giza.
Most beliefs are personal, that is why they are often said to be off-limits in the workplace or in mixed social settings. Religion and politics are two of the most commonly suggested to avoid.
Imagine a belief in any one thing. Imagine the belief to be so strong that you can't see the facts, you deny the existence of evidence, and you push forward with your belief.
What effort or extremes might you go to in order to keep your belief alive?
Workplace Beliefs
Sometimes the missing element in the workplace is belief. Dreams are shattered, expectations squandered, and the future outlook appears to be more of the same.
Forcing people into a belief is unlikely at best.
It is compelling messages, forward motion, and the perception of evidence that help shape direction. Even when the data may illustrate something contrary to the belief.
You can present the facts, show the data, and tell the story. Personal commitment will always be based on belief.
People spend a lifetime trying to prove someone or something wrong. People spend a lifetime trying to prove something as correct.
Bring the documentation but it is not nearly as powerful as what each individual chooses to believe.
-DEG
Dennis E. Gilbert is a business consultant, speaker (CSPTM), and corporate trainer. He is a five-time author and the founder of Appreciative Strategies, LLC. His business focuses on positive human performance improvement solutions through Appreciative Strategies®. Reach him through his website at Dennis-Gilbert.com or by calling +1 646.546.5553.