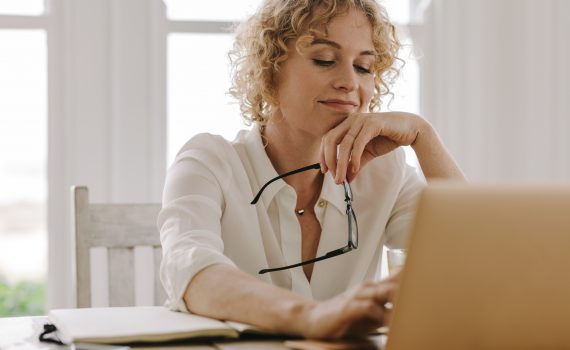 We all recognize the disruption and the some of the associated changes. Are you or your team working remotely? Do you have work from home confidence?
Any time we have change, we may have some discomfort. Along with that discomfort we may find our anxiety levels creeping up. When we are anxious, we typically don't listen as well. We often don't perform at our best, and in severe cases sometimes people can't really perform at all.
Employee Performance
It may seem difficult to believe but many people are finding increased challenges with working from home.
Employers and managers worry about productivity, efficiency, and results.
Employees may experience various forms of motivation. Some increases perhaps, and some decreases.
The psychology of work shifts. Some people become more efficient with fewer interruptions. Others, well, they feel extreme guilt if they grab a coffee or step away from their work at home desk.
We also can't forget about the ability to let go. When you leave your home and go to a different work space, it is also easy to pack up and go back home. When you leave, you leave work. Not always as easy when working from home.
Work From Home Confidence
As people we are observers. We are fill in the blank people. As we observe, we make assumptions.
Sometimes when you are having a good day, you don't understand why someone else is not. When you're having a not so good day, you wonder how everyone can be so cheery.
It is all based on assumptions.
On initial observation many believe that working from home is a dream job. In practice, it may not be.
As a manager, an employee, or a business owner, keep in mind that what you are experiencing may not be the same as what others are experiencing.
Find more compassion and make sure your team is working hard to avoid anxiety traps.
Confidence in the work that they do and the associated results matter. It matters for everyone.
Build up your team with the use of effective metrics and measurements. Congratulate positive results.
You can help.
And it will make a difference.
-DEG
Dennis E. Gilbert is a business consultant, speaker (CSPTM), and culture expert. He is a five-time author and the founder of Appreciative Strategies, LLC. His business focuses on positive human performance improvement solutions through Appreciative Strategies®. Reach him through his website at Dennis-Gilbert.com or by calling +1 646.546.5553.