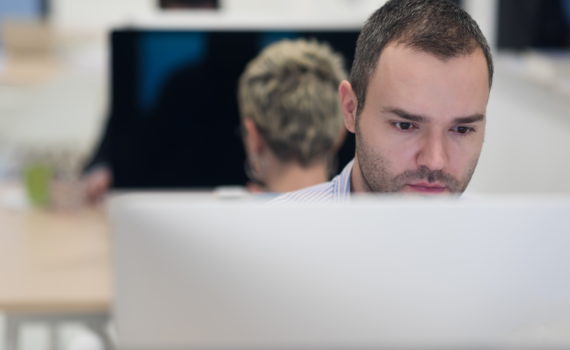 Are you open to learning new things? Are you curious about the latest and greatest or would you rather stick with the tried and true? Personal growth learning may be the most important thing for your life and career.
Worthwhile Learning
As a freshman in high school I thought I wanted to become a mechanic. I loved working with tools, twisting wrenches, putting stuff together and tearing things apart.
Not so long ago, I was digging around in an old box and discovered a test I took in the eighth or ninth grade. The results chart indicated that I was well above the averages in mechanical aptitude.
All these years later I found that very interesting. There were a few other surprises too.
Today the biggest surprise is that I still apply so many skills that I developed at that very young age. I can fix and repair many small engines, do much of the work on my vehicles, and even unclog the vacuum cleaner. Handy.
Things have changed a lot, and sometimes I feel like I'm back at the beginning. Vulnerable, nervous, and afraid, but I know the long-term reward of learning is worth the fumbling and bumbling I go through at first.
Personal Growth Learning
Today the pace of technology is great. People are referencing things like Industry 4.0 and using the acronym IoT. The pace of change has been rapidly accelerating since the birth of many baby boomers.
Are you into personal growth learning or would you rather avoid the frustration? Learning something new means we're at the beginning. We're entry level, the lack of skill makes staying the same feel easier, safer, better.
Many people get to a point where learning feels like a lot of work, an unnecessary hassle. We've learned to live, and year after year, we're reminded that we're still surviving.
People sometimes decide that learning something new just isn't worth it.
They feel stupid during the first stages of the process and that is frustrating, maybe even embarrassing. So instead, they chose not to engage.
What many quickly fail to recognize is that what they spend a half hour on learning today, may be the building block for something they'll use for the rest of their life.
-DEG
Dennis E. Gilbert is a business consultant, speaker (CSPTM), and corporate trainer. He is a five-time author and the founder of Appreciative Strategies, LLC. His business focuses on positive human performance improvement solutions through Appreciative Strategies®. Reach him through his website at Dennis-Gilbert.com or by calling +1 646.546.5553.