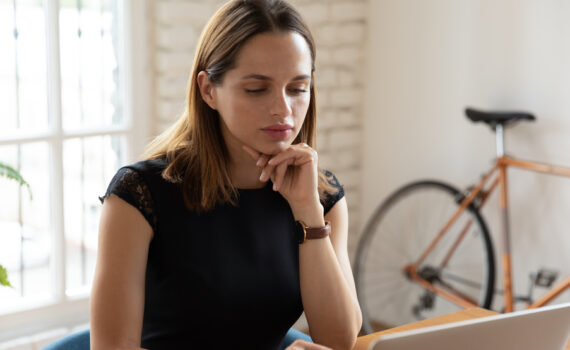 What is your target destination? What did you pack or how will you travel? If you believe your career is a journey then you should be thinking about how you will get there.
Have you ever asked someone for directions and their response seemed to make you feel more confused than you already were?
Go straight down this road, then turn left at the fork in the road near the old tree stump. Then go up the first hill and across the old stream. Well, it's not a stream anymore, they changed it a couple of years ago but you'll see where it once was. After you cross the old stream look to your right and you'll see a cornfield, right after the cornfield take the second right-hand turn. You'll probably see this old guy either in his garden or sitting on the porch of the next house you see. Don't turn in there. Go a little bit more until you pass the barn and then make an immediate left.
Or if you are in the city.
Go about six blocks and make a right at the 3rd red light. After you turn go to the first alley and make a left, you'll go about 2 blocks through the alley. At the red brick building make a right, it is just beyond the dumpsters and if there is a lot of trash there you may miss it. Go down that alley to the 3rd steel garage door. That's where you can park.
Bad or difficult directions often seem like they offer little to no help and might even be a little bit scary at the same time.
Target Destination
When you are on a journey it is important to clearly understand the direction you are headed. It probably starts with a vision, having a solid idea of where you want to end up. If you can't decide, you never really start. You are just wandering.
When you have a specific destination in mind you probably need to apply it to a timeline. How long will it take and where will your stopping points be along the way.
Creating a map is valuable. Studying it is even more important.
A navigational tool can help. One that talks to you and gives you feedback when you've made a wrong turn or alerts you to construction zones and traffic jams. Feedback is valuable, not a waste of time.
You'll need to consider the sign posts, mile markers, and what you'll do about detours or unexpected setbacks.
Consideration for what happens after you've reached your destination will matter too. What will you wear and what will the weather be like? Although you may be in a new place, you'll want to be comfortable and be able to fit in.
Without a target destination, you won't get very far. You may end up looking back and realizing that while you were moving around a lot, you didn't really go anywhere.
Identify your destination, plan appropriately, and most of all avoid getting directions from someone who can't really tell you how to get there.
-DEG
Dennis E. Gilbert is a business consultant, speaker (CSPTM), and culture expert. He is a five-time author and the founder of Appreciative Strategies, LLC. His business focuses on positive human performance improvement solutions through Appreciative Strategies®. Reach him through his website at Dennis-Gilbert.com or by calling +1 646.546.5553.