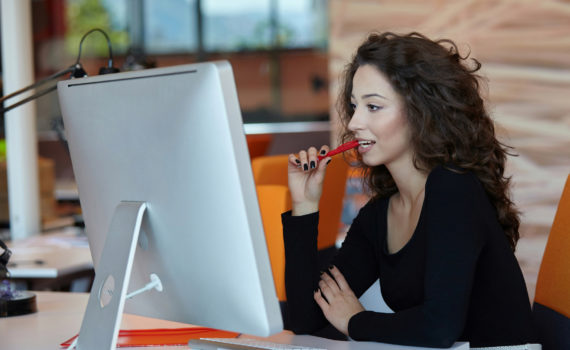 In a world of social media, often inclusive of pictures and video, why are writing skills so important? Perhaps, you are not so certain that they are important, are you? There are a few things to consider.
Selling Something
Most business professionals are selling something. Certainly not everyone is in the department we fondly know as Sales, but still nearly everyone sells. They sell ideas, they sell themselves for job positions or even to get the best picks for work assignments. So why is writing important?
Society today perhaps has more dreamers than ever before. We often live somewhere between the real world and virtual reality. We can escape with books, movies, and of course video games. We can escape with social media posts, pictures, and videos of a life we dream about.
We can live vicariously through others.
Writing Matters
Have you considered that writing matters now more than ever before?
Everyone needs the skill. Why do you read? Why do you read a social media post, a blog, an article or an entire book?
You may read because it is something:
interesting about a public figure;
that shouldn't be happening or feels surreal;
shocking such as natural disasters;
about a product or service you have interest in;
or that allows you to escape your own reality.
When you look at the Instagram picture or video, you want to see the text that accompanies it, the same is true for Facebook, or even LinkedIn. It seems the story represented in pictures or short videos becomes more complete with a touch of the written word.
We feel more connected when we have a deeper understanding. It may be about our own experiences, an experience we want more of, or even about an experience that gives us peace of mind, solace, or empathy. We know more, we understand more, and the message becomes clearer.
We sense confidence, acknowledge expertise, or are otherwise attracted (or not) by the expression. Do you have writing skills?
Writing Skills
Certainly, it is often more than the written word. It includes the combination of visual stimulation or confirmation to bring us full circle, and complete the connection.
Whatever it is that you are selling, you better be able to write about it.
– DEG
Dennis E. Gilbert is a business consultant, speaker (CSPTM), and corporate trainer that specializes in helping businesses and individuals accelerate their leadership, their team, and their success. He is a five-time author and some of his work includes, #CustServ The Customer Service Culture, and Forgotten Respect, Navigating A Multigenerational Workforce. Reach him through his website at Dennis-Gilbert.com or by calling +1 646.546.5553.