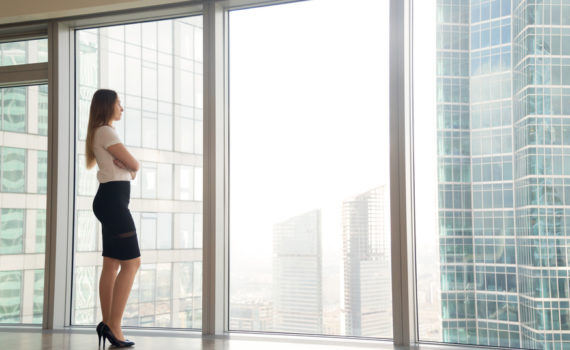 What is your workplace opportunity? Does opportunity exist or are all things leveled up and there isn't space or time for more?
It is an age-old story about big fish and small ponds. You know the one. The one that tells us it is easier to get noticed in small pond as compared to an entire ocean. Old news.
Yet, the small pond theory is certainly relevant.
Big Fish, Big Ponds
Does Apple really have to market the iPhone 11 Pro Max? Many would suggest that they've captured the market. If they own the market, is marketing necessary?
The easy answer is, "Yes."
Apple sells the first iPhone 11 Pro Max to someone, perhaps after throwing a few prototypes to VIP's, and creating a lot of marketing hype. They may even forecast production runs at more than 45 million in a quarter.
Yet, it all starts with that first sales transaction. After all of the marketing, the hype, and the brand reputation sets expectations. Sales begin.
They are a big fish.
It may be true for your workplace too. It may directly apply to your career.
Often it is assumed that people will go to the well-known resource. There is often a presumption of trust. In addition, people believe that they know exactly what they are getting.
Workplace Opportunity
There are two paths connected to workplace opportunity. One suggests you follow the known path. Assuming it has been tested and explored, there is an expectation for outcomes.
The second or alternate path suggests you know the shortcomings and limitations and as such, you must seek an outside expert. Bring in new blood. The known must be worse than the unknown.
Navigating workplace opportunity has its challenges. Being in the right environment (right pond) is important but should never be taken for granted.
Being the big fish in the smaller pond seems overwhelming attractive. Yet, the big fish wasn't always that big. Either that, or the pond was smaller.
You're branding and marketing yourself everyday. Costs are higher for larger ponds. Even for big fish.
One step at a time without any shortcuts.
Every fish has the opportunity to choose their pond.
-DEG
Dennis E. Gilbert is a business consultant, speaker (CSPTM), and culture expert. He is a five-time author and the founder of Appreciative Strategies, LLC. His business focuses on positive human performance improvement solutions through Appreciative Strategies®. Reach him through his website at Dennis-Gilbert.com or by calling +1 646.546.5553.