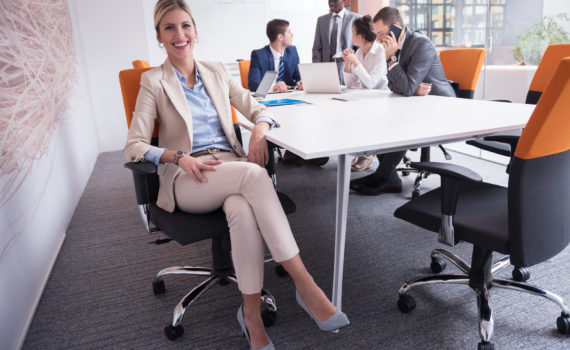 People start their work every day. Every day they may question why am I doing this, why does it matter, and why do people only care enough to find fault. Do you make your work count? Does it speak for itself?
There are days when it feels like everyone is a critic. The project your team worked tirelessly on, the new idea you mentioned at the meeting or the marketing campaign that you know will be a huge success.
Some critics may be trying to be helpful, some are jealous, and some see you growing and they don't like it because they now have to move up or move on. Your worst critic, sooner or later, they will find someone else to give their attention to, because you've moved on.
Different is Better than Average
When you work with the intent to make your work count, to make a difference, to advance the team, it becomes momentum. It is hard to stop momentum. In fact, that may be exactly what critics are calling for. They want to slow the train.
Your work will count the most when it is unique. It is hard to pick the best donut from a rack of two dozen. It is hard to find the nicest rose in the bunch. The work you do, the accomplishments of your team, or the success of your organization will benefit the most when it's not the same, but different.
Unfortunately, trying something new is exactly what the critic wants to stop. It is different, odd, ugly, or simply won't work. Especially when the critic suggests that, others have tried it in the past.
The critic invites the challenge to prove them wrong.
Does Your Work Count
You'll make your work count when you dare to be different. When you dare to improve the quality, the delivery, and the customer experience.
Critics will tell you a different story, but you'll outlast them.
Critics have little patience for progress.
– DEG
Dennis E. Gilbert is a business consultant, speaker (CSPTM), and corporate trainer that specializes in helping businesses and individuals accelerate their leadership, their team, and their success. He is a five-time author and some of his work includes, #CustServ The Customer Service Culture, and Forgotten Respect, Navigating A Multigenerational Workforce. Reach him through his website at Dennis-Gilbert.com or by calling +1 646.546.5553.