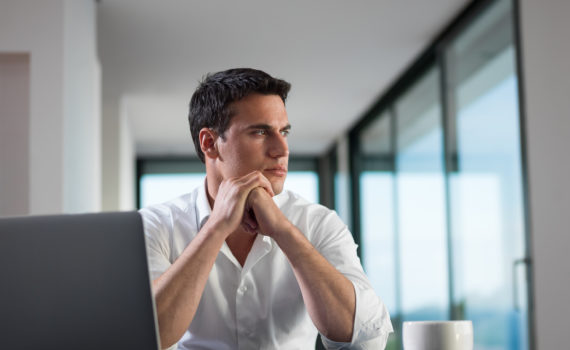 How do you create your best work, alone or with help? Certainly, sometimes a lack of interruptions equates to more productivity, but for most, the real work comes about from collectively working with others. Would you create more success or less by working in a vacuum?
Less Interference and More Productivity
Doing it all is a large task, and one that probably will lack efficiency, insight, and will only fulfill the needs of the few. Employees sometimes argue that they could accomplish more with fewer meetings, fewer interruptions of their work, and by cutting back on their reporting requirements.
Different but somehow similar, employees might wish their inbound email would decrease. They may wish the questions from others wouldn't be so silly, and even that their phone would stop ringing.
Still there is more, there are the employees who just want to sell, the ones who only want to design, and the ones who just want to count the money.
Certainly, capitalizing on the true talents and interests of each employee is valuable. Depending on the job, time set aside to concentrate and think about what you are doing might help to create some great work. Getting away from unproductive meetings and compiling unread reports may help too.
In a Vacuum
Chances are great though that your best work doesn't happen in a vacuum. It doesn't happen without help, influence, and the trial and error that involves others. It doesn't happen without good communication, or with no communication at all.
Your best work may come from combining the insights from others, even when you disagree, even when you believe there is a different path, and especially when you've hit a few stumbling blocks.
One person may be great at marketing and another great at sales. There are also those who are great at design and some that are exceptional at the build. Still some will be the best with money management and others thrive with keeping everyone accountable to the plan.
Best Work
The ones who figure this out early and understand that they need more input, more thoughts, and more capabilities will usually achieve more.
The best way to move a heavy object is with leverage. It works for big success too.
– DEG
Dennis E. Gilbert is a business consultant, speaker (CSPTM), and corporate trainer that specializes in helping businesses and individuals accelerate their leadership, their team, and their success. He is a five-time author and some of his work includes, #CustServ The Customer Service Culture, and Forgotten Respect, Navigating A Multigenerational Workforce. Reach him through his website at Dennis-Gilbert.com or by calling +1 646.546.5553.