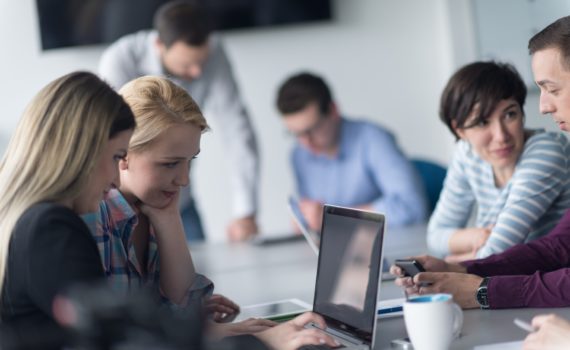 In a general sense, we are creatures of habit.  Discovery takes energy, lots of energy. Have you considered that discovering customer service must happen more than once?
Once you've read the book, watched the movie, or completed the academic class you are done, you may feel like you don't need more right now.
Quitting Too Soon
Yesterday I watched a football player make an amazing play. After obtaining the football during a botched play by the opposite team, he ran for sixty or seventy yards, only to slow down in the final five yards before the touchdown. An opposing player caught him and the ball knocked out of his hands in the final five yards. How ironic.
Once we've read the book, watched the movie, or even obtained the degree, it often reduces our interest to work harder for more. After all, we've done it, mission accomplished.
Sometimes you think that you have everything completely under control because you can see the finish line, and so it may be OK to slow down now, but it isn't.
Discovery is hard work, so is learning something new. People often believe that they've worked hard enough, and now they are ready for things to be easier. They've earned it, and they deserve it.
On the other hand, seeing the end can sometimes be motivating.  Only ten more pages to read, only twelve more college credits until I earn the degree, or I see the goal and I better speed up to ensure I get there. It may be inspiring to accelerate toward the finish.
Discovering Customer Service
Discovering customer service excellence never ends. The business or organization that always continues to work hard at discovering how to make it better isn't cruising to the finish line. Their motivation is not for the pending relaxation, it is fueled by a constant desire to improve.
There really is no such thing as perfection because that may imply that you are finished. You can't deliver just enough to complete a transaction, and you certainly can't slow down when you see the finish line.
Discovering customer service repeatedly may require hard work, but the best are never finished. They are always continuing the effort to discover more. It isn't a one and done.
– DEG
Dennis E. Gilbert is a business consultant, speaker (CSPTM), and corporate trainer that specializes in helping businesses and individuals accelerate their leadership, their team, and their success. He is a five-time author and some of his work includes, #CustServ The Customer Service Culture, and Forgotten Respect, Navigating A Multigenerational Workforce. Reach him through his website at Dennis-Gilbert.com or by calling +1 646.546.5553.