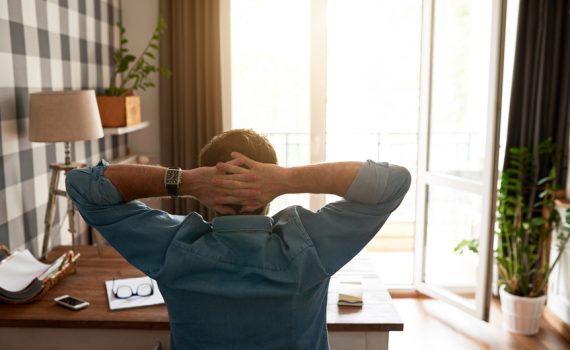 No, they are excelling. WFH employees are not necessarily on easy street. Likewise, it doesn't mean they aren't getting in their hours.
When did the perception develop that hanging around the workplace for long hours meant your contributions are bigger?
After spending more than 20 years in traditional workplace settings, I've worked mostly from a home office for the last 14 years. Please believe me when I tell you, I've never worked harder.
Certainly, there are pros and cons, and many factors that differ.
Perhaps the biggest difference of all is that your productivity and accomplishments may be much greater than some would like to believe.
WFH Employees
For the manager, working with WFH employees means you have to manage differently. There are not many kudos for making it to work on time, being dressed appropriately, or having a smile on your face. It is all about metrics, measurements, and accountability.
It seems that some managers like to operate from perception.
Oh, Jack is here, and he is here early. He is working hard.
Betty was here and 6:00 PM when I left and was sending me email messages until after 9:00 PM. She is really putting in her time!
I drove by work on Saturday, and Kathy's car was in the parking lot. She is so committed.
Perception is reality, right?
Unfortunately, yes, perception does play a role.
Today's smart leader has already figured out that perception of effort doesn't hold much weight in the boardroom. It is about results.
Personally, I believe there is a lot of value to both traditional workplace environments and WFH environments. And, absolutely, for now, not every job can be done from home.
A shout goes out to all of the supervisors and managers now working with remote employee teams.
Perception is not the same as results.
Set appropriate metrics, measure against them, and hold team members accountable. It's true if you can see them at their desk and it's true when you can't.
Lead.
-DEG
Dennis E. Gilbert is a business consultant, speaker (CSPTM), and culture expert. He is a five-time author and the founder of Appreciative Strategies, LLC. His business focuses on positive human performance improvement solutions through Appreciative Strategies®. Reach him through his website at Dennis-Gilbert.com or by calling +1 646.546.5553.