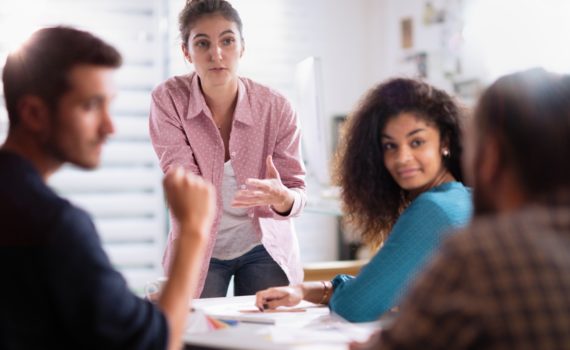 Some people believe in doing it backwards. The thought is, "I will do it when…" In business this may be backwards thinking and you may discover things are more effective done a different way.
We will train our workforce when we are not so busy.
We will upgrade our computer system when we get a few more customers.
Our building will get remodeled if we hit our goal this year. 
All these things and many more are quite possibly critically important. Important for customers, for scaling, and even for employee morale.
Trouble Spots
One of the trouble spots is that business owners, the CEO, and the board may not always believe in these investments. It often feels a lot safer to do it later. Do it when the time is right.
Unfortunately, some of the greatest opportunities pass by when the organization is not prepared.
Customer service and leadership skills don't hold an organization back, improvements help build the organization up. Software and hardware upgrades, the same is true. Building size, condition, and ambiance, always make a difference for employee morale and customer comfort. In some cases, it depicts the brand.
Things are easy to suggest waiting for. Will the organization be ready when opportunity knocks?
Backwards Thinking
Being frugal is important and often smart. In business though, you sometimes must leap while you are looking, and you must build the airplane while you are flying it. It is part of the risk assessment and the cost associated with getting the timing just right.
The hospital doesn't build an addition only when the rooms are full. The restaurant doesn't get fresh lettuce only when they run out, and the car dealership doesn't sell their entire inventory before getting more on the lot.
Are you tempted to wait? Backwards thinking may be something worth evaluating. It may be what is missing. Turn things around.
-DEG
Dennis E. Gilbert is a business consultant, speaker (CSPTM), and corporate trainer that specializes in helping businesses and individuals accelerate their leadership, their team, and their success. He is a five-time author and some of his work includes, #CustServ The Customer Service Culture, and Forgotten Respect, Navigating A Multigenerational Workforce. Reach him through his website at Dennis-Gilbert.com or by calling +1 646.546.5553.