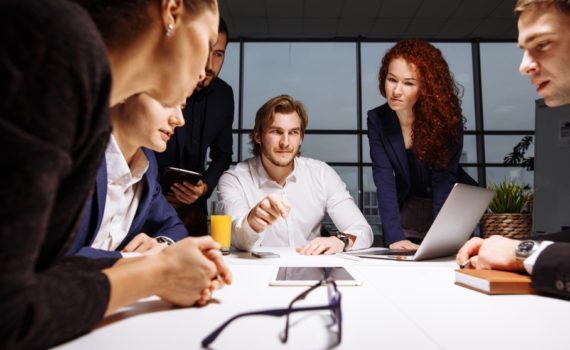 Someone may ask, "Do you have a great attitude?" What about grit? Do you have a grit attitude? What about employee engagement, loyalty, and the commitment to excellence, do you have it?
Ever Changing
Social networks have invited a societal change. So much so, that I am expecting we'll see a new generation emerging with birth dates starting around 2009.
Societal change and the external forces that are putting pressure on people, are often overlooked. What is different now, what has changed?
Years ago fantasy was purchased from racks strategically placed in supermarket checkout lines, the tabloids.
I remember working as a clerk at a retail pharmacy in the early 1980's. Commonplace was the customer who purchased two packs of cigarettes, a jumbo sized candy bar, and a couple of tabloids.
I guess nicotine, sugar, and some tabloid articles gave them an escape from an otherwise busy workday.
Buying the Good Stuff
Today our tabloids are micro expressions from friends, family, and frenemies on social media platforms.
When we want another hit of dopamine, we do a little thumb scrolling. What we find shapes our attitude.
We see someone trying to sell the best products, the latest invention, or some other must have merchandise. There are sales channels and pictures taunting us from our previous digital activity.
That is not all though, we see more pictures than ever before. We see selfies, pets, sunsets, and beaches. There are mountains, food, and weather reports. And still more, there are politics, religion, and alien invasions.
Mostly we see things that are tabloid ready.
Grit Attitude
Does this inspire people to work at their best? Is it a concoction of ingredients that forms a great attitude?
Can you turn it off? Will you put down the tabloid?
Sometimes you may have to. It is OK if you aren't buying it.
A grit attitude is not always convenient, it requires tenacity. In the long run it surpasses the tabloid quick hit.
-DEG
Dennis E. Gilbert is a business consultant, speaker (CSPTM), and corporate trainer. He is a five-time author and the founder of Appreciative Strategies, LLC. His business focuses on positive human performance improvement solutions through Appreciative Strategies®. Reach him through his website at Dennis-Gilbert.com or by calling +1 646.546.5553.