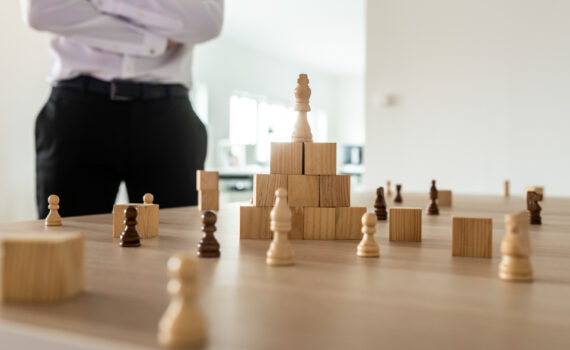 Do you spend a big chunk of your day [metaphorically] fighting fires? Is it time to change the approach? Tactical emergencies happen, but when they are the norm there should be corrective action.
We could start with hiring practices, or we could jump into training approaches, and then we could even jump into egos, systems, and most of all strategy.
Do you have the best approaches to work or are you just getting through each day?
Every time you are fighting a fire you have temporarily abandoned strategy. Whether it is five minutes, five days, or five weeks. Both strategy and tactics are important, yet both require balance.
Are you doing too much tactical?
Tactical Emergencies
Workplace leaders are often out of balance. They feel trapped. Trapped in picking up the pieces for production or performance failures that are happening all around them.
What do they do?
They put out fires with little afterthought of how it started, why it started, or especially why they are continuing to pop-up.
In order to regain balance, they need to do something different. They need to stop the cause of fires.
Misbelieve 1 – No one is capable of providing the oversight that I provide. That is why I'm here. I've worked my way up by being the one who fixes everything from a hiccup to a catastrophe. Checkpoints: ego, training, aged cultural systems, or values.
Misbelieve 2 – Training takes too long and no one cares enough. There isn't enough time. We need to get the people working not training, after all, we have a schedule to meet. My job is to pick up the pieces. Checkpoints: training is an investment, not a direct expense, culture, purpose, and long-term strategy.
Misbelieve 3 – It's been done this way for years. That's exactly how we've stayed in business. It's hard to find new talent. Checkpoints: strategy, technology investments, skills, culture, business reputation.
Sometimes it feels like the only way to get out of a hole is to dig. Sometimes while you are digging you misunderstand how you got into the hole in the first place.
Being more strategic and less tactical may be much more effective than showing up with a helmet, an axe, and sirens blaring.
-DEG
Dennis E. Gilbert is a business consultant, speaker (CSPTM), and culture expert. He is a five-time author and the founder of Appreciative Strategies, LLC. His business focuses on positive human performance improvement solutions through Appreciative Strategies®. Reach him through his website at Dennis-Gilbert.com or by calling +1 646.546.5553.