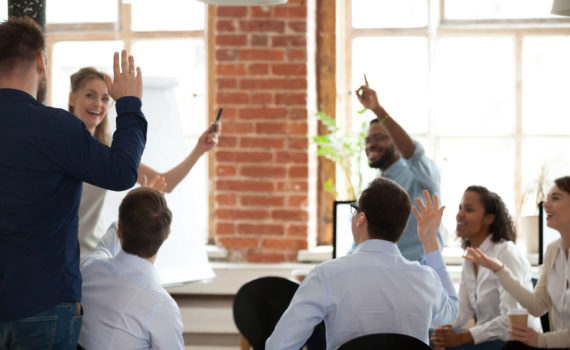 Is it all a matter of effort? Are you building super teams or only just going through the motions?
Will the time and commitment make a difference?
Creating Magic
Major events require a lot of effort. The Superbowl is a good example.
Planning across many months, perhaps even a year or more. People steering the arrangements, the motivation, and creating something that looks nearly perfect.
For many involved it is a one-shot deal. A once-in-a-lifetime, that special moment with millions of people watching.
The stakes are high, yet so are the chances for success. Not because it is easy but because the effort across time makes it look easy.
The investment yields a high return.
The same is often true for the well-manicured landscape, the wedding cake, or the handcrafted wooden boat.
It is all a culmination of effort, skill, and commitment put together across time.
It is definitely not for everyone. That is part of what makes it appear magical.
Building Super Teams
There are very few overnight successes, yet many appear as such.
Where and how you spend your time will produce an outcome.
When it comes to your workplace, your team, or the business that you own are you working smart and hard towards perfecting your craft?
Is what you produce a Mona Lisa or just a paint-by-number?
The effort and time you put in will have a significant impact on what comes out.
Is what you're working towards today going to be worthy? Will it be super?
Magic often appears with great effort across time.
-DEG
Dennis E. Gilbert is a business consultant, speaker (CSPTM), and culture expert. He is a five-time author and the founder of Appreciative Strategies, LLC. His business focuses on positive human performance improvement solutions through Appreciative Strategies®. Reach him through his website at Dennis-Gilbert.com or by calling +1 646.546.5553.