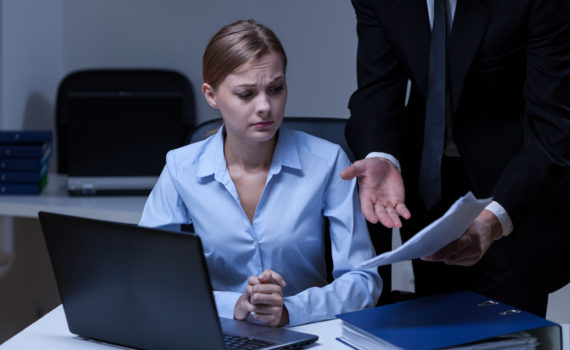 What makes the difference for good customer service when compared with great customer service? Have you ever considered the idea of how you treat employees determines your customer service culture? Does your organization have any conflicting values?
How You Treat Employees
Greetings. Are people reporting to work with knuckles dragging or are they entering with shoulders squared and heads held high? Simple things like smiling and saying hello make a difference. It works everywhere.
Understanding Needs. Understanding needs is a cultural value that often makes the difference between dictating outcomes or creating a focus of caring and purpose. Being considerate and showing empathy are good values for any customer, internal or external.
Appreciation. Employees who feel appreciated will often care more about the success of the organization. The same is true for bringing customers back. Customers who feel valued and appreciated will be more loyal and committed. Be thankful and show lots of appreciation.
Signs and Disclaimers. Signs, policies, and procedures might be important to serve as guidelines or reminders but their tone sends the message. The legal stuff is important, but often doesn't connect people culturally. Signs or signals of distrust will likely be replicated externally.
Questions Answered. We all know communication is critically important. Do your employees have unanswered questions? A lack of information sharing might be the first step for breakdowns in trust and respect. Certainly there might be a need for confidentially but it must be managed respectfully.
Giving Help. When co-workers need help and no one cares, don't expect any different treatment for your external customers. Giving help and lending a hand is a cultural value. It starts internally and is then delivered externally. Organizations who deliver it externally but not internally have additional challenges.
Energy. If the internal culture complains about Mondays and celebrates Fridays how is that reflected in the customer experience? Certainly there are businesses that might have a business advantage to capture these emotions, but for all other businesses this might be more of a turn off rather than a turn on.
Customer Service Culture
If you're trying to create the best customer experience you might want to take a look internally. How you treat employees really does matter.
The culture that your employees feel and understand might be the same message that they're sending your customers.
– DEG
Dennis E. Gilbert is a business consultant, speaker (CSPTM), and corporate trainer that specializes in helping businesses and individuals accelerate their leadership, their team, and their success. He is a four-time author and some of his work includes, Forgotten Respect, Navigating A Multigenerational Workforce and Pivot and Accelerate, The Next Move Is Yours! Reach him through his website at Dennis-Gilbert.com or by calling +1 646.546.5553.