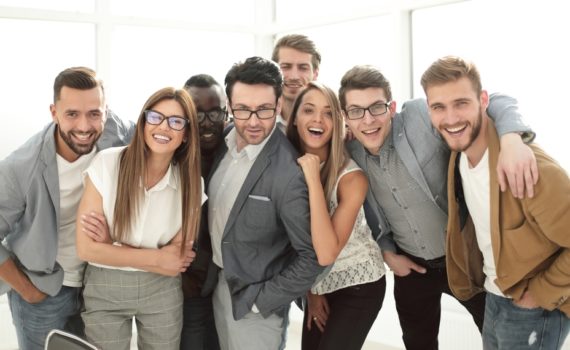 Scaling works both ways. Organizations scale up, or they can scale down. It happens with leadership changes too. Sometimes they are mutually inclusive. Are you aware of the scaling side effects?
Changing Organizations
Recently, I spoke with a middle management employee of a rather large software firm. He was in touch with me because he was looking to make a career move.
When I asked why, his short version answer was connected to problems arising from a recent merger. His firm was bought by a larger firm and now scaling was threatening his otherwise long-term position.
I'm not sure if this gentleman is a star, or below par extra weight, either way his time is being spent on an exit strategy.
In another case, I've had communication with an organization that has been forced to scale down. Prior leadership is gone. Temporary leadership is installed, and many employees have, as we often say, "jumped ship."
This organization prepared to make some cuts, but they didn't appropriately prepare for the attrition that would result from a mismanaged scale up that then resulted in a mismanaged scale down.
Scaling Side Effects
One scaling side effect is losing people. Sometimes good people.
Boards of directors and organizational leadership often like to believe that in times of turmoil, the worst will go. Unfortunately, this depends largely on the leadership.
My experiences across several decades leads me to believe that often good employees go while the weaker and less effective employees stay. Leadership sells this as a culture of loyalty. In reality, it is often a sign of the side effects of mismanaged scaling down.
In contrast, when scaling up, if the leadership assumes that all the good and well needed talent is external, then they too have a problem.
Bad scaling up choices lead to bad scaling down consequences.
Your best employees have the most choices. They have more options and are very marketable. Certainly, some will hang on for a long time because they are committed, others will hang on because they lack choice.
On either side of the scale, up or down, culture will play a significant role.
The Other Premise
There is one other premise. The organization that is stable, not scaling.
I've met a few of these self-proclaimed stable organizations. Often the culture felt in the trenches is different from the culture described by leadership. The trenches culture is more representative of employees who have given up trying to make things better.
Scaling may be a plan, but how will you manage the side effects?
-DEG
Dennis E. Gilbert is a business consultant, speaker (CSPTM), and culture expert. He is a five-time author and the founder of Appreciative Strategies, LLC. His business focuses on positive human performance improvement solutions through Appreciative Strategies®. Reach him through his website at Dennis-Gilbert.com or by calling +1 646.546.5553.