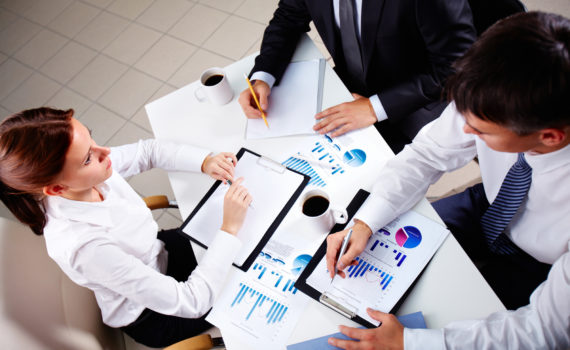 Ask five businesses about the quality of their customer service and you'll get four positive responses. This is often true, until you dig a little deeper. What is really most important is that your customer service is not what you say it is, it is what your customers feel. What do you tell your customers?
When I ask businesses about their customer service, I often get some of these reactions:
"We occasionally survey our customers, responses aren't always perfect, but we're doing pretty good."
"Our service department is doing well, the manager of the department has built a great team."
"Trust me; if we screw up, our customers let us know."
A Service Economy
In a service-based economy, your customer service can't be about a department. It certainly can't be about a survey that represents a subset of all transactions, and absolutely, positively, not all customers will tell you about shortcomings.
Testimonials are wonderful and very popular on websites. Job references are important when you are looking for a new job. Asking the staff a restaurant what is good today may improve your comfort for a choice. Do you believe that in any of these cases you will get an unfavorable reaction? It happens, but it is unlikely.
I remember that in the fourth or fifth grade I was required to do some type of show and tell experiment for the class. I cooked up a really cool trick with a glass of water and a piece of cardboard. Certainly, the teacher probably helped me.
The show and tell trick went pretty well, I don't remember what I said, but I remember how it worked. Do you think the class cared much about what was said? Probably not, because the best part of show and tell is usually the show, not the tell.
Tell Your Customers
The customers that respond to your survey, the ones that give you the testimonial, and even the ones that let you know when you've screwed up are all important.
What you tell your customer base, your tribe, or your community has value.
All of that is great, but it is nothing when compared with what you show them.
– DEG
Dennis E. Gilbert is a business consultant, speaker (CSPTM), and corporate trainer that specializes in helping businesses and individuals accelerate their leadership, their team, and their success. He is a five-time author and some of his work includes, #CustServ The Customer Service Culture, and Forgotten Respect, Navigating A Multigenerational Workforce. Reach him through his website at Dennis-Gilbert.com or by calling +1 646.546.5553.