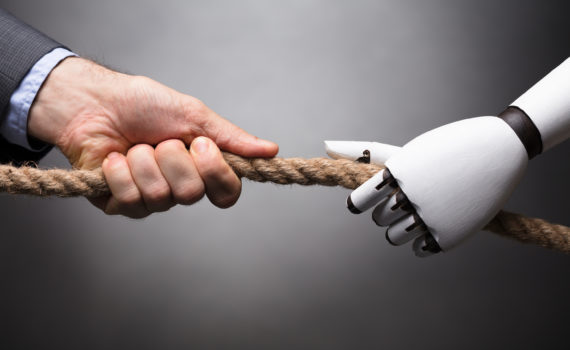 Do you feel like all you do is robot work? The work that is mindless but still needs to get accomplished?
Some people hire more assistants for this work. There is even an entire marketplace for virtual assistants who work remote. Some of them are available from other countries at a very low price.
Robot Work
It is important to remember that many businesses need human robots. They need the box packer, the floor sweeper, and the paper or digital file administrator. Businesses need humans to interface with the customer, answer telephone calls, provide direction, and process email and orders.
In manufacturing environments, they need machine watchers, product movers, and quality inspectors.
There is a threat however, the threat is the replacement of human robots with technology applications.
If you believe this is real or possible then you may want to consider how you'll navigate and position yourself for the future.
And for the business, if you're not moving forward with technology, you'll likely find a challenge emerging with finding human robots.
On the scale the lines are merging and will eventually crisscross with the human robots declining and the technology advancements growing.
Old news, really.
Two Choices
There are two choices for the business. One choice is to continue to fight the trend and put an enormous amount of effort into search, hire, and retain. The other choice is be more strategic and make the necessary technology investments.
There are two choices for the human robot. There is a choice to move with the flow. Attempt to stay as relevant as possible and outlast the wave of technology. Another choice is to be a front runner to work with the requirements of the organization and be the leader for change.
A box packer is a human robot. An engineer is someone who helps the organization find a better way.
Dennis E. Gilbert is a business consultant, speaker (CSPTM), and culture expert. He is a five-time author and the founder of Appreciative Strategies, LLC. His business focuses on positive human performance improvement solutions through Appreciative Strategies®. Reach him through his website at Dennis-Gilbert.com or by calling +1 646.546.5553.