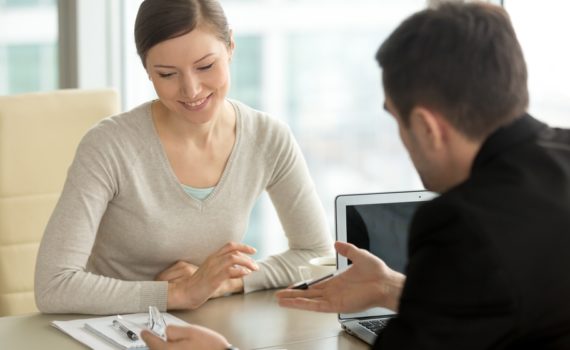 Fast paced is commonly used to describe the intensity of today's work environment. Rapid change, accelerated change, and speed are also commonly mentioned. Are you looking for a career quick fix, a shortcut, or else you'll just give up?
People often talk about change. They talk about the unfairness of life. How things didn't work out, didn't go their way, or they how they are being overlooked. I'm not doubtful that these situations occur, but what should you do?
Be Realistic
As a society we seem to have become more convinced if things don't happen fast, they either aren't going to happen or they aren't worth pursuing. They are, a waste of time.
Imagine that you start a new diet today. You eat healthier, cut a few calories, watch out for sugars, carbs, and appropriately balance your meals. Is the scale going to be noticeably different tomorrow? Will the mirror reflect a new you?
The same is true for a fitness program. You go to the gym. Move a few weights around, get on the treadmill, step on the scale and look in the mirror. What's changed?
Our expectations for a quick fix are often unrealistic. There really aren't many shortcuts. Should you give up? No, we all know it takes time, consistency, and persistence.
Career Quick Fix
The same is true for your career. It is true for your promotion, true for your new job opportunity, and true for your success at nearly anything.
You've been working hard for a couple of years, or ten, or even twenty. Have you grown? What has changed? Can you prove it?
Most career minded individuals can prove it. It is in the continuing education, the advancement here and there, and some metrics or measurements that illustrate growth.
Daily, the quick check in the mirror, doesn't show much. Yet, something is happening, things are changing, new opportunities (or proof) are popping up.
Don't give up. It's a marathon, not a sprint.
-DEG
What happens next is based on expectations, consistency, and persistence. Need a coach? Contact me. 
Dennis E. Gilbert is a business consultant, speaker (CSPTM), and culture expert. He is a five-time author and the founder of Appreciative Strategies, LLC. His business focuses on positive human performance improvement solutions through Appreciative Strategies®. Reach him through his website at Dennis-Gilbert.com or by calling +1 646.546.5553.