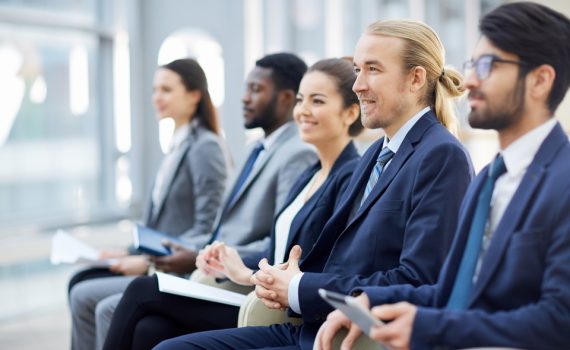 Continuous learning, lifelong learning, what is your approach to professional seminars? Some of the approaches I hear are comical.
If I have to sit through it, you're going to sit through it too.
I'll sit through it, but I probably have more important things to do.
I don't think I need this but I'll sit through if it makes everyone happy.
Sit through it?
I've heard these and dozens more as training is being organized or as people assemble for the event. In the back of my mind I'm thinking, "What kind of attitude is that?"
Fear of History Repeating
Then I remember. I remember sitting through slide after slide of someone reciting the work of someone else. I remember the endless barrage of slide decks with words, paragraphs, and executive summaries you are expected to read. In another unfortunate twist the presenter will read it for you.
It doesn't stop there; we also have charts. Not a simple pie chart or bar graph but five years of key indicators data that is in font size 8 or 10. Huh?
Participants have a choice. A choice about sitting through that or doing something better. The presenters have a choice also. Their choice is about what and how they'll present.
Professional Seminars
Just this week I presented three different seminars in three different towns. I heard and felt some of the grumbles and groans before the start.
When finished, I welcomed and appreciated the handshakes and kind comments. I am always grateful and sometimes humbled by the generosity of eager and inspired participants. It is my biggest reward.
My suggestion is not new, but still relevant. Don't judge a book by its cover. Or in this case don't judge a seminar before it starts.
Most people don't care for just sitting around. Professional seminars will inspire you to grow.
As a participant you have a choice. You can come prepared to just sit through it, or you can come prepared to grow through it.
There is a saying which I don't know who to give credit. It goes something like this, "If you think it is expensive to hire a professional, wait until you hire an amateur."
-DEG

Dennis E. Gilbert is a business consultant, speaker (CSPTM), and culture expert. He is a five-time author and the founder of Appreciative Strategies, LLC. His business focuses on positive human performance improvement solutions through Appreciative Strategies®. Reach him through his website at Dennis-Gilbert.com or by calling +1 646.546.5553.