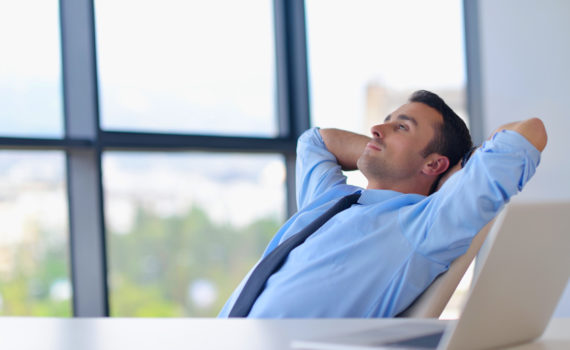 Many people will tell you that they are looking for ways to improve. Personally and professionally, people seeking to improve spend billions of dollars annually. Are you looking for ways to improve customer service or set you or your organization apart from the rest?
Funny things sometime happen when we believe we are looking. Notice that I use the word "believe." There is a big difference between looking for something specific and just looking.
Daniel Simons has provided a lot of interesting research in the area of selective attention. I've been fortunate to work with leaders at many different levels on the dangers associated with self-perception and deception and to have published training material with Elaine Biech (Editor) and Pfeiffer (Wiley) in this book.
Discovering Obvious
There is a difference in looking for and seeing what we are looking for, and looking for and discovering something new, or in other cases, discovering nothing.
Can you name every picture or item hanging on your walls? Have you ever said the idiom, "If it was a snake it would have bit me." Sometimes what we are looking for is in plain sight, but we fail to see it.
Why do people shout, "Touch Down," or "Home Run," when everyone watching the game is seeing the same thing? Sure, excitement is a factor, but we're also calling attention to the obvious.
I can't tell you exactly what is hanging on my walls in every room of my house. I also occasionally struggle to find something that I know I put in a special place.
Improve Customer Service
When you are looking for ways to improve your personal levels of customer service, or improve it for your team or business, it may be best to actually look, but look differently.
Do you want to make the moment memorable? Sometimes you don't need to look beyond the obvious, you need to see the obvious.
– DEG
Dennis E. Gilbert is a business consultant, speaker (CSPTM), and corporate trainer that specializes in helping businesses and individuals accelerate their leadership, their team, and their success. He is a five-time author and some of his work includes, #CustServ The Customer Service Culture, and Forgotten Respect, Navigating A Multigenerational Workforce. Reach him through his website at Dennis-Gilbert.com or by calling +1 646.546.5553.