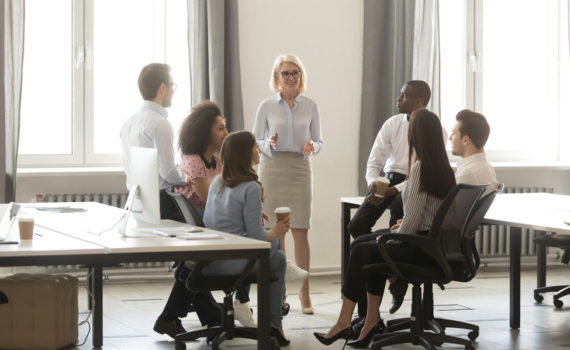 Have you ever been part of, or the victim of the takeover message? This is the message you see on the hand written cardboard sign at the store that is about to have a new owner.
I've seen plenty of these signs.
Bear with us while we clean up our mess.
Now under new ownership.
New management means a new attitude. Coming soon!
The same may be true for the new boss, the new employee, or the recently reconstructed team.
Why do people feel that this message is so important?
Sending the Signal
In simple terms, they want to notify onlookers that things are changing and whatever happened before will be a better experience now.
Yet every time we make an attempt to change, give it another try, or correct a wrong doing, we're really doing the same thing. Of course, if the previous owner, boss, or employee teams resisted change, perhaps nothing is new.
When we start a conversation with an old friend we may ask, "What's new?"
We make the assumption that the normal is complacency, the status quo, and the same old stuff.
Should we have a takeover message?
Takeover Message Failed
Recently, I walked into a small privately owned business to buy dog food. The store is not in a convenient location but I like the store and my dog eats a special brand.
The shelves were completely empty. Employees were present, but that was about it. Some hand written signs indicated they are in the process of selling the business. I saw the same signs two months ago.
Nothing says poor management or poor taste, like the message of, "New management coming soon." Both old and new management are losing in this endeavor.
Every day we have a chance to make a difference. The takeover message is really just a stall, and it could easily become a stop.
As always, your actions and behaviors will speak louder than your words.
Make the changes. Make today better than yesterday. Isn't that what everyone expects?
-DEG
Dennis E. Gilbert is a business consultant, speaker (CSPTM), and culture expert. He is a five-time author and the founder of Appreciative Strategies, LLC. His business focuses on positive human performance improvement solutions through Appreciative Strategies®. Reach him through his website at Dennis-Gilbert.com or by calling +1 646.546.5553.