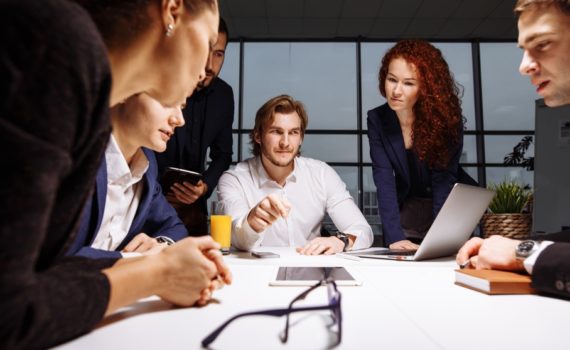 High performing organizations invest a lot. They make investments with people, with products, and most of all through the service they provide. Will maximizing service mean that you will maximize profit?
Organizational culture dictates what happens externally. Organizations that survive on protect and defend instead of give and prosper are noticeably different.
No Budget
Many times I've met with mid-level organizational leaders who insist they have no budget and no ability to put the necessary changes in place for improvement.
Surprisingly, if you have the same conversation with someone higher up in the organization hierarchy, the story changes. This is often because mid-level management have been directed to conserve. Protect and defend.
This mindset is about stabilizing and avoiding a decline, which is very different from a mindset of growth.
Culture Differentiation
Is your department or organization maximizing service? What is the mindset?
The fast food restaurant puts a napkin in the bag. When requested the hotel allows a late check-out time. Your on-line purchase arrived with some extra free stuff in the box.
This differs from asking for napkins, no late check-outs, and your shipment arrives in a chintzy brown-kraft envelope.
Protect and defend or give and prosper?
Maximizing Service
Maximizing service means giving more than what is expected. It represents great value. Great value is not always a tangible item, it is often the intangibles that make a difference. The moment of truth, the surprise, and the lasting impression.
Leadership sets the culture. Is it a culture of protect and defend? Keep every dollar, spend nothing, and give nothing. This is an option.
There is another path though. The path that doesn't feel like the next free napkin will send the organization in a downward spiral of which they'll never recover.
Culture is a choice. So is the business model.
There is an alienating feeling with protect and defend.
Maximize service. Maximize profit.
-DEG
Dennis E. Gilbert is a business consultant, speaker (CSPTM), and corporate trainer. He is a five-time author and the founder of Appreciative Strategies, LLC. His business focuses on positive human performance improvement solutions through Appreciative Strategies®. Reach him through his website at Dennis-Gilbert.com or by calling +1 646.546.5553.