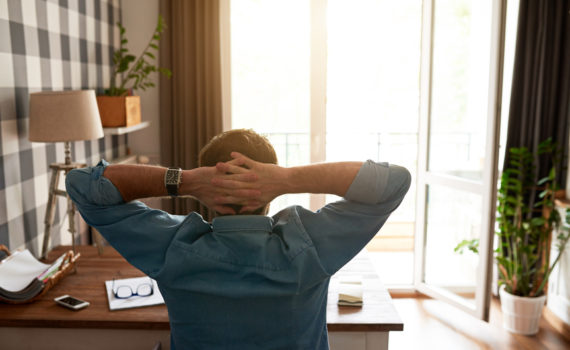 What environment brings out your best work? What circumstances or situations encourage you to try harder, give more, and be efficient? If you are always waiting for ideal working conditions, you're probably wasting time.
The past two months have created some interesting environments for some. Working from home to help flatten the curve has been a widely adopted approach.
Certainly, it doesn't pertain to all jobs, some are battling it out on the front lines. Others in certain occupations or business sectors have largely continued on, they're helping to keep some form of survival alive.
Many, for a few moments believe they stumbled upon their dream job. A job that allows them to work from home. Yet, it doesn't take long for them to realize that working from home, while different, isn't always better.
Absolutely there are pros and cons. For some, efficiencies go up, and for others it goes down. Motivation may be different and distractions may be more, or less.
Ideal Working Conditions
Everyone has an idea of their best or most favorable working conditions. Some insist that they cannot work in certain environments. It may be true that the tolerance is out of bounds.
Survivors find a way. They find a path and they walk it. Some might even choose to run it.
Are you adaptable?
Life is always about change. As much as we often don't like to be kicked out of our norm, we have a way of adapting and surviving. It's often about the pivot, the shift, and discovering ways for navigation.
Sometimes you create ideal, sometimes it just seems to happen.
You can choose to make the most of any situation.
-DEG
Dennis E. Gilbert is a business consultant, speaker (CSPTM), and culture expert. He is a five-time author and the founder of Appreciative Strategies, LLC. His business focuses on positive human performance improvement solutions through Appreciative Strategies®. Reach him through his website at Dennis-Gilbert.com or by calling +1 646.546.5553.