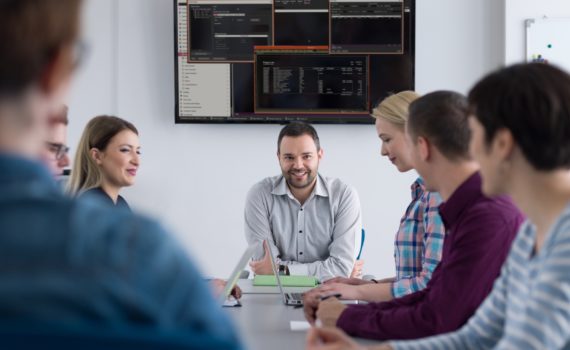 Your reputation precedes you. At least that is what we've heard. What is your customer service reputation? Do you know, and if so, how would you improve it?
Reputation may come in many forms. Some quickly draw thoughts of the negative, bad, or vulgar. Reputation can of course be something great.
Knowing Your Reputation
There are many ways to learn more about your customer service reputation. You might compare and contrast with the competition, launch a survey, or when you're really doing the right kind of work you may consider just asking.
Reputation is much like trust, it takes a while to build it and it can be tarnished in an instant. Reputation in customer service circles may also be directly connected to loyalty. If your business builds true relationships, that is part of your reputation. No relationship, no loyalty.
The reputation of your business is delivered by anyone (and everyone) who interacts with a customer, internal and external. Every touch point (or a lack of) will condition your reputation. It is what people expect you to do now, and a brand promise on what you'll do next.
Your reputation is truth in the quality of workmanship, integrity, and ethics. It is what you deliver even when the going gets tough, and when no one else is looking. Like trust, and even respect, the deepest form of it is earned, not given.
Customer Service Reputation
Here are three considerations for improving and building a solid customer service reputation:
Think give. This doesn't always have to be costly or require materials. When you give and give and give until you think you can't give anymore, give something extra. In (all, but especially in business) relationships, often this is not material things, but expressions and gestures. Material niceties are great too.
Action guidelines. Any person, place, or thing that touches the customer is of course a touch point. Businesses sometimes take for granted the actions or behaviors involved with every touch point. Have guidelines that every employee knows, understands, and performs accordingly. A communication guideline is always a good place to start.
Longevity. Doing something great once is a good idea. Doing something great again and again across time is what will earn your reputation. Consistency is a factor for trust. It will also be a factor for your reputation. Remember it is built over time and can be lost in an instant.
Many people set out in their careers to earn a living. A business should be focused on earning their reputation.
World of mouth can be your best friend. It can also be your worst nightmare.
Make [earn] a lot of friends.
– DEG
Dennis E. Gilbert is a business consultant, speaker (CSPTM), and corporate trainer that specializes in helping businesses and individuals accelerate their leadership, their team, and their success. He is a five-time author and some of his work includes, #CustServ The Customer Service Culture, and Forgotten Respect, Navigating A Multigenerational Workforce. Reach him through his website at Dennis-Gilbert.com or by calling +1 646.546.5553.