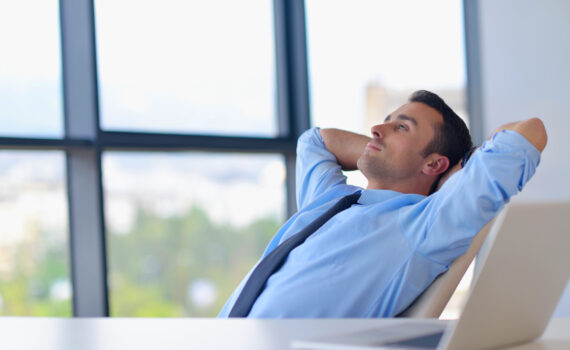 What are your belief systems? Do you have more than one? Chances are good your business or organization has numerous belief systems.
Does that sound surprising? If so, it probably shouldn't.
Leadership is often identified as the catalyst for workplace culture. It is true, largely leadership has this responsibility. However, depending on the size and the complexities of the employee teams there is still room for more.
Beliefs, Values, and Profit
What people believe is often closely connected to their values. Those values and beliefs are commonly espoused by families, friends, or communities.
The beliefs that you carry into the workplace are met with organizational beliefs.
Someone who believes that businesses shouldn't have large profits is not only sharing their belief upon entry, they are acting upon that belief through their contributions each day. The same is true for the opposite. And, let's not overlook the idea that the concept of large profits is subjective.
It is true for everything.
It is true for volunteer work in the community, it is true for gifts or donations to non-profit organizations, and of course, it is true for embracing or rejecting other's beliefs, even when they are opposing views.
Belief Systems
You probably won't have a healthy culture if the beliefs of the people are in contrast with the beliefs of the organization.
This isn't to say that diversity shouldn't exist, indeed, there is value to a diverse organization. At the same time, a business that sells guns probably isn't a good fit for someone who protests against gun ownership on the weekends.
Fundamentally, the employee base should be able to be in acceptance of the culture.
The responsibility of organizational leadership is to create and build a culture that connects people with the values and beliefs of that organization.
More Learning
Are people taught to love or hate? Are people taught to earn a living or to be given a living?
If what people are taught conditions what they believe, then it may be time to learn.
When you wonder why there is so much gossip, so many rumors, or just a feeling of bad vibes, it may be time to check your belief systems.
Actions that oppose the beliefs, hypocritical behaviors, or if there is a do as I say, not as I do doctrine, it may be time to look closer at the culture being demonstrated by the leaders.
Leadership has responsibility for culture, but ultimately it is a product of the followers.
-DEG
Dennis E. Gilbert is a business consultant, speaker (CSPTM), and culture expert. He is a five-time author and the founder of Appreciative Strategies, LLC. His business focuses on positive human performance improvement solutions through Appreciative Strategies®. Reach him through his website at Dennis-Gilbert.com or by calling +1 646.546.5553.